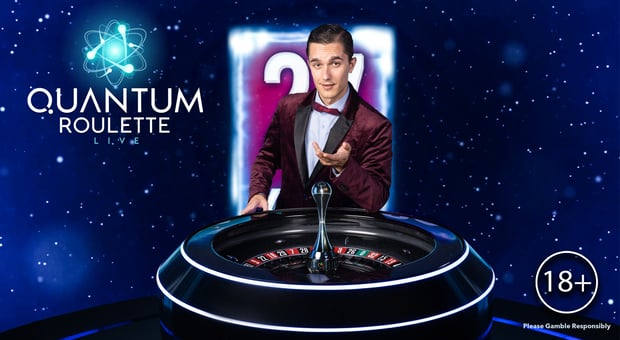 Playtech release Quantum Roulette, a new live casino game

Mathias Jensen

Published 04/10-2019
Playtech have been moving forward at a very fast rate recently. After signing an agreement with SoftSwiss, they have followed up with the launch of their brand new live dealer game, Quantum Roulette.
In a press release to announce the casino games title, Playtech said that it will be along the same lines as previous live dealer games in terms of casino integration. This will make it easy for operators to access the title through their fully integrated live network.
Excitement guaranteed
Playtech claim that the new game has been created in high-definition and shows off high levels of detail and immersion. This has been designed in their new state-of-the-art studio. Players will be transported to what feels like a real casino when they begin playing the game. It also offers increased multipliers to make the game more appealing to Roulette players who want the opportunity to grab bigger wins.
Added bonus features
The head of innovation for Playtech commented that they feel the new title adds something to the classic game of Roulette. With new innovations, such as the ability to win up to 500 times a wager, means that Quantum Roulette is a Roulette game that will instantly grab the attention of players. It has high-quality visuals and the reaction speed of the title is top of the line.