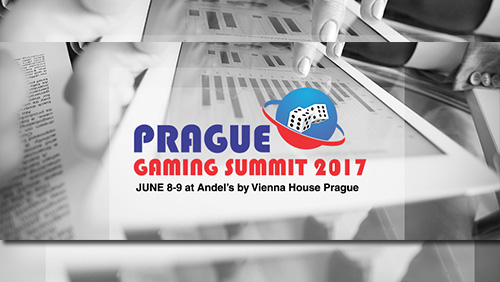 Prague Gaming Summit: The Countdown Begins

Mathias Jensen

Published 27/03-2018
The second Prague Gaming Summit opens later this month, with many of the most important companies and software providers expected to attend.
Beginning on 29 March, the summit is an opportunity to hear about and discuss new regulations in the Austria, Czech Republic, Slovakia, Slovenia, Switzerland, and Poland.
Organized by the European Gaming Media and Events group, the summit will be an opportunity to access the latest insider information from European and global experts.
Last year, the inaugural summit was a great success, with panel discussions focused on gambling regulations in the Czech Republic and throughout Europe. This year, there will be a focus on changes to specific gambling law and methods of effectively promoting sports betting and encouraging responsible gambling.
Responsible gambling
UK bookmaker William Hill received a record fine earlier this month for failures in its responsible gambling program, so this topic has now become one of vital interest for all casino firms operating in Europe.
The Prague Gaming Summit recently announced that one specific panel will focus solely on responsible gambling and ways to prevent money laundering.
Many distinguished expert speakers will be in attendance, including Alex Henderson of the Ritz Club London, Romanian National Office of Gambling president Dan Iliovici, and Martin Arendts of Arendts Anwälte, and Pieter Remmers of Assissa.
Significant changes to the Polish gaming scene
Up until recently, Poland was one of the most tightly restricted gaming markets in Europe; however, from April 1 last year, modifications to the nation`s gambling laws have opened up the market considerably.
Many licensed betting operators have experienced a 100% increase in revenue in comparison to previous years. However, many companies have reported complaints of excessive bureaucracy and, in some cases, blacklisting; additional amendments to the regulations are expected.
Many of the world`s greatest gambling experts, who themselves play both online and in-person, will be providing reports and workshops, offering gaming companies and software providers a preview of what 2018 will hold, along with advice as to how to obtain casino licenses.
The changes in Poland`s legislation were designed to curb unlicensed casino, as well as to discourage excessive gambling. However, DLA Piper`s Gaming Resource has reported that there will be significant changes to the Polish gaming scene. Previously, only online betting and lotteries were permitted; now, the state monopoly has been enlarged, and every aspect of online gambling has been reviewed, apart from the aforementioned areas.
Poker tournaments and unlimited slot machine games have been partially liberalized. Stricter regulation has been introduced for unlicensed operators, and advertising for gambling services has been restricted.