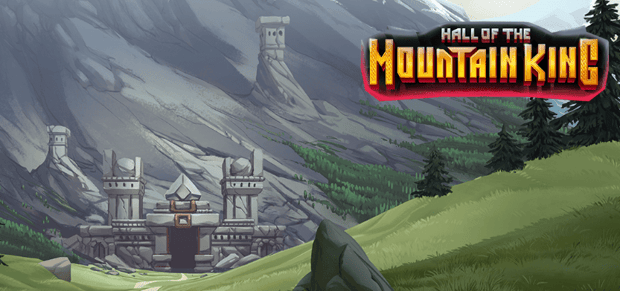 Quickspin Announce Hall of the Mountain King Slot

Mathias Jensen

Published 02/06-2019
Quickspin are an iGaming developer known for their creativity and their innovation, having created some of the most exciting video slots in recent years. They haven't been as prolific as many of their fans would have hoped, but they have turned that around somewhat in 2019 and just a few weeks after launching their new Durian Dynamite slot they are back with Hall of the Mountain King.
Hall of the Mountain King is a 20-payline, 5-reel slot machine that comes loaded with many of the features that have made Quickspin one of the most respected and widely praised developers in this sector.
1875 Musical
The Swedish-based Quickspin announced this slot via an official press release, during which they declared that it was based on the Hall of the Mountain King masterpiece created by musical genius Edvard Grieg back in 1875.
It combines elements of Scandinavian myth, legend and folklore with features that are befitting of a modern bonus slot.
Highly Volatile
Hall of the Mountain King is a highly volatile slot that provides players with the chance to unlock free spins, to secure big wins, and to collect big in-game jackpots. It is the 6th game they have released since the start of 2019, suggesting they are on a new and more adventurous path, something that their fans will be happy with but something that will also delight Playtech, who acquired the company a couple years ago.
Feature Trigger
Hall of the Mountain King comes with something known as a "Feature Trigger", which is a unique Quickspin innovation that provides a one-of-a-kind experience. It's a feature that the developers are already recommending, with their Chief Product Officer insisting that players need to use this feature to get the most out of the game.