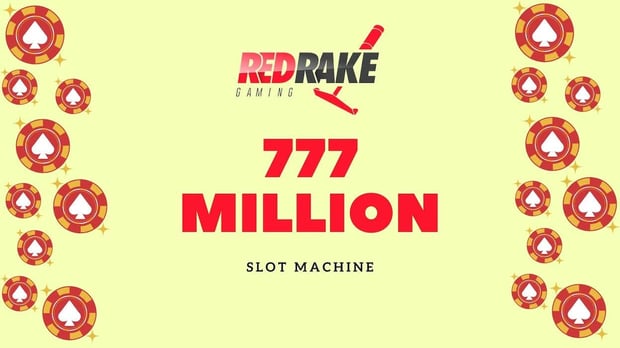 Red Rake puts out a Brand-New Release

Published 17/12-2020
Red Rake has revealed its brand-new video slot title to the world. It's called Million 777 and it features a truly incredible 1,000,000 paylines. This is surely a game that will grab the attention of players everywhere.
The game is actually an update of Million 7 but it adds an additional bonus game to the title. During the bonus game players are able to bump up their winnings with three different jackpot levels. What's great is that there are also multipliers added to the game. So this means that up to a 10 times multiplier can be added to any wins that are created during the game.
What's so impressive about Million 777 is that it has collected all of the best bits from the original game and used them as the basic building blocks for the new version. it includes the feature where collecting banknotes can create a big win. On top of this players can also start the frenzy feature which will give out a range of different bonus games. There are also multiplier scatters, bonus spins and wild respins all on offer in the title.
Because Million 777 uses all of the most well loved features from Million 7 as well as adding some new features, many players are expecting it to be one of the games of the year. It could end up being one of the most popular video slot releases of 2020, especially with the 1,000,000 ways to win making the win potential incredible.
The game was released at the end of October, meaning that it has plenty of time to grab the attention of players going into 2021. Red Rake also intends to create a tournament in order to build up even more hype around the game.
Play this game at one of our Red Rake online casinos: