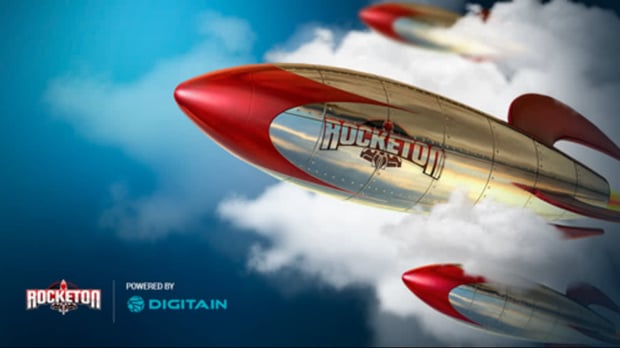 RocketOn becomes the first new title of 2020 for Digitain

Jonas Riis Vestergaard

Published 27/01-2020
Digitain has made it clear to the general public that they are taking 2020 seriously with the announcement that it has finished its first title of the year, RocketOn.
In a press release from last week the company announced that that the latest release was designed to be an innovative alternative to other titles that were available on the iGaming market. They hoped that it would be a popular alternative for players and make the roster of games that they have available even more impressive.
Launching the rocket
Digitain have said that the new title takes a different approach to the RNG games that have come before it. With players placing a bet on a rocket before it launches and then choosing when to hit the cash out button in order to get a return on their bet before the rocket explodes. It awards bigger prizes for players who are able to last long enough to increase the odds without the rocket exploding.
Ability to cash out
One of the managers at Digitain has commented that the title will be put out to players on their own aggregation platform in the near future. He also said that with more than 3,000 games on offer they are in a good position in terms of game diversity. He said the new title will offer players the ability to cashout automatically which means that they can bet when not connected to the internet using a table of odds that are on offer.
His statement continued to say that the company are hoping that this year will be a big year for Digitain. With RocketOn being the first release of 2020 they expect it to be the standard in terms of innovation and quality. The game has a lot of interesting features and gives players something new that they have never seen before. He hopes that this will be available to players at a number of different operators very soon.