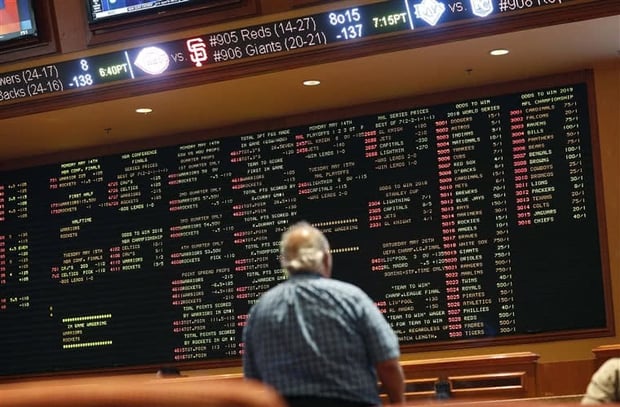 South Dakota moves to try offering sports betting

Jonas Riis Vestergaard

Published 19/01-2020
After losing out on the attempt to legalise sports betting last year South Dakota has decided to make another attempt in order to try to stop the states close by from taking increased tax revenue from South Dakota residents.
The decision to bring the vote back to the residents of South Dakota is not one that has been taken lightly, but it is something that South Dakota feel is important. The loss of revenue could impact on how the state is run over the next few years and so bringing it back up is an important step for the long-term health of the state.
This new legislation would see all of the land based casinos within South Dakota given the opportunity to offer sports betting to patrons. With Trump fighting for a second term, many feel that the legislation will be able to pass due to concerns being on other issues.
Issues within state borders
The different states that share a border with South Dakota don't currently offer sports betting facilities, with the exception of Iowa. This means that Iowa has currently been taking the majority of business in the sports betting sphere. It's something that South Dakota want to get in on before the other states have the same idea.
What is making this an extremely important legislation to pass is that Montana are also moving forward with their own plans to open sportsbooks.
As well as Montana Minnesota are also pushing forward with plans to take a vote on the subject again. This means that South Dakota will have to move quickly if it doesn't want to be left behind.
Plenty of hurdles to get past
With both houses expected to make the vote in the coming months it wouldn't be until the end of the year that voters would be able to vote on the subject themselves. Current polling data suggests that residents within the state are not completely against the idea of sports betting being legal.
Even if things go as smoothly as many expect, it wouldn't be until the start of 2021 that the ball really got rolling. So that means the middle of 2021 is the earliest anyone in South Dakota can expect legal sports betting.