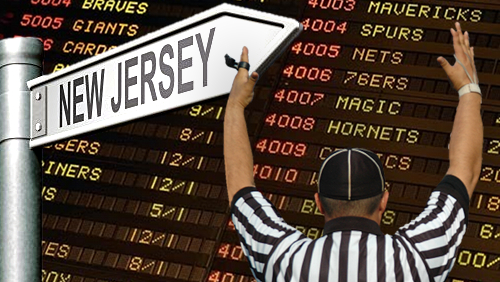 Sports betting becomes legal in New Jersey Thursday onwards

Mathias Jensen

Published 13/06-2018
It has been reported that Phil Murphy, Governor of New Jersey, has signed off on new legislation that permits the state`s racetracks and casinos to provide sports betting facilities relating to numerous college and professional sporting events for all adults (21+).
NJ.com, an online news website, reported Monday that the Democratic Governor`s action will allow a number of facilities, including Atlantic City`s seven casinos and the Monmouth Park racetrack to begin taking wagers on sports from early Thursday onwards, providing that the New Jersey Racing Commission approves the necessary licenses.
This action is subsequent to the ruling from the United States Supreme Court last month that ruled against the former ban on federal sports betting under the Professional and Amateur Sports Protection Act (PASPA). Gov. Murphy said that New Jersey`s racetracks and casinos will experience an improvement to "their own long-term financial prospects" and would be able to benefit from "new business and new fans." A statement from the governor on Monday said: "Today, we`re finally making the dream of legalized sports betting a reality for New Jersey. This is the right move for New Jersey and it will strengthen our economy."
Before the Supreme Court decision on May 14, the only state in the union that allowed widespread betting on sports was Nevada; last week Delaware led the way in permitting sports betting at the three casinos in the state.
Ralph Caputo (D), a New Jersey Gen. Assembly member who has been lobbying for the states to allow legal sports betting, issued a statement reading, "It`s history in the making. This is one of those moments when you`re pleased to serve as an elected official. This is an instance where you provide something that`s good for the public, that`s good for the citizens, that cleans up an industry that needs to be changed and hopefully helps New Jersey`s economy."
It has been reported (NJ.com) that the new legislation will not allow any wagering on high school sports, college sports taking place within the state, or on any event in which a New Jersey state team is involved; the New Jersey Division of Gaming Enforcement will be responsible for monitoring this.
It was previously reported, by the journal The Record, that a state tax of 8.5% will be applied to all sports betting revenue from terrestrial New Jersey venues, plus an extra 1.25% which will go to those counties and municipalities hosting the facilities, or to the marketing campaign Meet AC. The new legislation also allows facilities to provide online/mobile sports betting a month after they begin offering land-based sports books; these virtual services will be subject to a 13% tax.