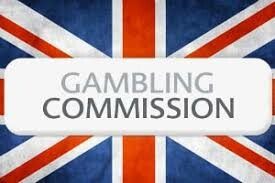 UK Gambling Commission seeks additional ways to safeguard children

Mathias Jensen

Published 25/06-2018
The UK Gambling Commission has reiterated its commitment to safeguarding young people. Recently, the Commission announced that it plans to introduce further initiatives to protect young people and children from the adverse effects of gambling. These initiatives will build on the work already being done by the regulatory body in this regard.
To this end, the Commission has met with key experts to gather information on the issue. Advice from the Responsible Gambling Strategy Board (RGSB) has informed the Commission's present safeguarding practices, and the body is now eager to move forward and reassert its focus on protecting children and young people for the harm that gambling can cause.
It is the hope of the Commission that all the bodies that bear a responsibility for safeguarding young people and children will come together and work alongside it to address the concerns raised by the RGSB. Key concerns include the risks posed by the online and digital worlds, the accessibility of gambling and how exposed young people and children are to gambling. However, in addressing these issues, the Commission is committed to prevention through education as well as intervention, and consumer engagement and data gathering is being contemplated.
Tim Miller, Executive Director of the UK Gambling Commission has made the following statement regarding the body's view on young people and gambling: "We have a strong commitment to protecting children and young people from the harm gambling can pose—it's at the heart of how we regulate. We asked our expert advisors, the Responsible Gambling Strategy Board, to consider this critical theme. Their advice helps us to refocus and reinforce what we are already doing and what."
Miller also stated that the Commission would be implementing enforcement and target-specific compliance activities to identify and address any weak spots in the age verification process and ensure those under legal age do not have access to gambling.
In his statement, Miller goes on to acknowledge the difficulty of safeguarding young people in the internet age and to explain that studies reveal that what is needed is a multifaceted approach. The Commission, government, parents, educators and gambling enterprises all have a role in safeguarding children and young people and thus need to unite to do so.
The UK Gambling Commission's reassertion of its concerns about young people comes hot on the heels of a report it published that shows that in England and Wales, children aged 11-15 are gambling on a weekly basis. Most commonly, this gambling takes the form of playing National Lottery scratch cards and trading playing cards with peers for money.