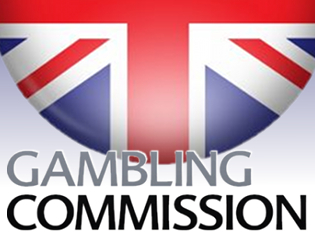 UK gaming: experts say that the government should impose a "duty of care" on providers to keep children away from gambling

Mathias Jensen

Published 12/06-2018
Some of the UK`s leading experts on the gaming industry are demanding that more regulation should be imposed on gaming providers and social media outlets to ensure that their offerings do not adversely affect young people. These experts claim that companies should have to assume a legal "duty of care" to protect minors who may be vulnerable to becoming problem gamblers as a result of exposure to more advertising programming.
UK charities, academics and healthcare professionals working in the area say they have evidence that the increased use of social media by children does have a direct link with an increase in possibly harmful gambling amongst children. Social media outlets like Facebook have been criticized for allowing advertising with colorful animations that could be especially appealing to very young children.
The experts claim that the current regulatory system is not working, with several charities highlighting the fact that more and more minors from middle-class backgrounds are asking for assistance with a number of problems, one of them being addiction to the Internet.
The Daily Telegraph newspaper has launched a campaign supporting this "duty of care" proposal; Members of Parliament are already looking at regulating the advertising of gambling facilities on social media. This campaign demands that companies offering gambling online should have to pay an additional tax to be used for the protection and treatment of minors with gambling problems. The newspaper also reported that Peter Wanless, CEO of the National Society for the Prevention of Cruelty to Children (NSPCC), was calling for more stringent measures to protect children.
Children`s participation "worrying trend"
The Daily Telegraph`s investigation revealed that experts were becoming increasingly concerned regarding problem gambling amongst minors. It was revealed that almost 25% of school-age British children are online for more than six hours a day, and 4% were thought to be at risk of addiction.
Furthermore, the NSPCC's Childline service has experienced a 100% increase in calls from children looking for help because they were being bullied online over the last five years. Many of the callers were suffering from depression and harming themselves, with some even attempting suicide.
It has been reported that social media has been abused by criminals in various ways, including by pedophiles attempting to groom children.
The Royal College of Pediatrics and Child Health has reported that obesity, depression and poor mental health in British minors is linked to excessive use of the Internet. The numbers of children suffering from a gambling addiction have increased in recent years. Children under 11 now use the Internet twice as much each week compared to 10 years ago, and children aged between 12 and 15 use the Internet 50% more than their predecessors.