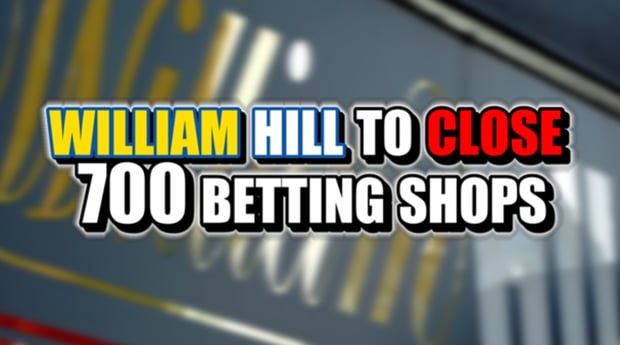 William Hill close shops, refuse to accept blame

Mathias Jensen

Published 30/07-2019
Despite being one of the famous bookmakers in the UK, William Hill has had to announce the closure of up to 700 of their establishments. This is due to an extensive loss they have made over the last financial year. However, they are blaming this on the new UK rules about fixed odds machines within bookmakers.
Issues over jobs
Over 4,000 people are set to lose their jobs with the store closures, although William Hill has said that they will offer voluntary redundancy to all employees who want it first in order to minimise the trouble. They also intend to help employees who have lost their jobs to find new positions, either within the company or with other companies.
Industry reshuffle
It's not just William Hill who have suffered from the change in regulations regarding fixed odds betting. After the maximum stake was reduced by fifty-fold, from £100 to £2, both Ladbrokes and Betfred intend to downsize on their number of stores too. The fixed odds terminals had created almost half of the revenue that all of these companies created in their brick and mortar stores, by losing this, they have struggled to be able to fill the gap that it has left.
Industry change
Ladbrokes intend to close up to 900 stores, with almost 5,000 people losing their jobs. Betfred has a smaller level of downsizing planned, with 500 of their stores to be closed, which will cause in more than 2000 people losing their jobs. This means that in total across all three bookmakers, there will be over 1,500 stores closing and over 10,000 people losing their jobs. This is almost 25% of the stores within the UK and will cause issues with the brick and mortar betting economy.
Different issues
The government, however, feel that the bookmakers are being disingenuous about the reasons for their store closures. While the fixed odds betting terminals had obviously had an impact on their income, it was simplistic to blame them as the only reason. A minister for the government said that there were a large number of reasons for this to happen, including oversaturation of bookmaker stores and the rise of online gambling. Both of these factors have decreased the revenue that an individual brick and mortar store creates, while also spreading out where the total amount of money that is spent on betting amongst a greater number of bookmakers.
Overall, they feel that blaming the fixed odds betting terminals is an excuse that they are using as more bookmakers make the move to only offering the, far less costly, online gambling through either a desktop computer or mobile app.