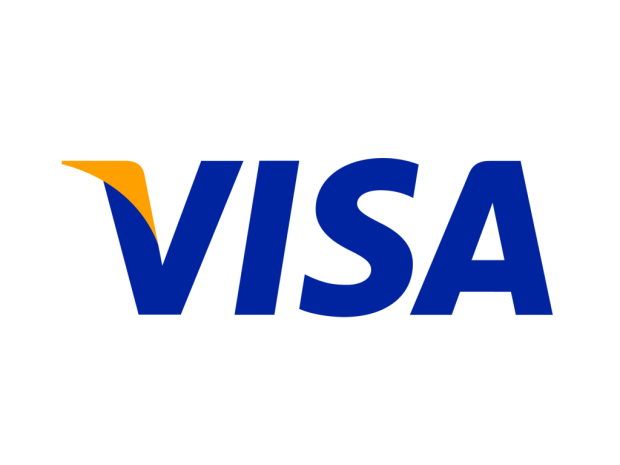 Visa
When it comes to financial transactions, Visa needs no introduction. Its debit and credit cards are accepted throughout the world, and it is the system of choice for many people when it comes to online purchases.
Given the depth of Visa's reach, it comes as no surprise that it is one of the most popular methods of adding funds to online gaming accounts. The majority of Internet-based casinos and gambling sites accept Visa payments, be it in the form of credit, debit, or prepaid gift cards. For many people, Visa is nothing short of the easiest way to fund a gaming account.
Possible Problems with Visa Cards
Sadly, like many things in life, Visa cards are not without their issues. One of the biggest problems that online gamers encounter is that some banks reject transactions with gambling institutions. This is particularly an issue for American gamers due to the fact that federal law dictates that banks are not allowed to process online gambling-related transactions. However, some will slip through the net occasionally, so if you are denied the chance to use your Visa card on one site, it is well worth trying an alternative platform.
Some players are reluctant towards sharing their credit and debit card details online. Although transactions are typically very secure, such fears are entirely reasonable. If you get nervous at the thought of sharing financial information online, there are plenty of alternative deposit options available on many sites including prepaid, e-wallet, and bank transfer options.
Why Use Visa Credit Cards?
If you put aside any security doubts you may have, there is no disputing the fact that Visa cards offer a lot of distinct advantages over alternative deposit options. For a start, when it comes to reputation, you really cannot beat a name like Visa. For this reason, you can be pretty sure that it will be accepted at your gambling site of choice.
A further advantage of Visa cards is that payments made via this method are processed very quickly and easily. Using Visa, you will be able to add funds to your account without opening a new bank account or moving funds around. All you need to do is provide your card details in the same way you would when buying clothing or groceries online, and the transaction will be performed instantly. When it comes to security, speed, and convenience, there are very few systems to rival Visa.
Can I Use Visa on Online Casinos?
In most cases, yes. Pretty much every online casino accepts Visa. However, as outlined above, the specifics pertaining to which transactions are permitted and which are not can vary from country to country and even from state to state (if you're hoping to play in the US). While the online casino or gaming site may well accept Visa, the bank that processes the transaction may be prohibited from interacting with gaming institutions, and this may mean that your payment is blocked. Other financial organizations may simply not want their customers to use their cards for gambling-related activities. The only way you can find out if your Visa card will work on online gaming sites is to try it out. Even if your first attempt fails, you can keep trying because there are certainly plenty of options out there when it comes to gambling and gaming sites that accept Visa cards.