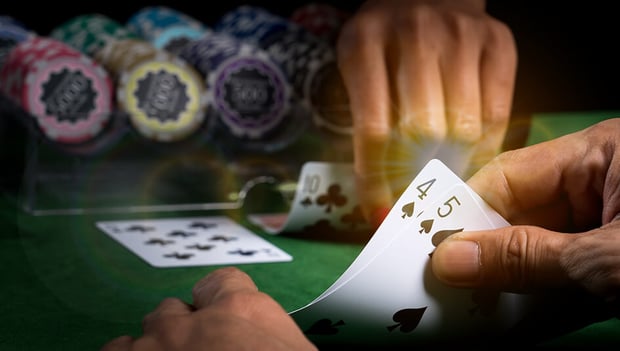 Part 65: The part where I work on my poker face

Anonymous

Published 16/08-2019
I tried video poker once, Texas Hold'em if I remember correctly. What I do remember correctly is that I wasn't very good at it. Today when I was cruising around the Mr. Play website I found their magazine section. The latest article in the magazine is a beginner's guide to Deuces Wild, a popular video poker game. Perfect opportunity for me to work on my poker face and give video poker another try.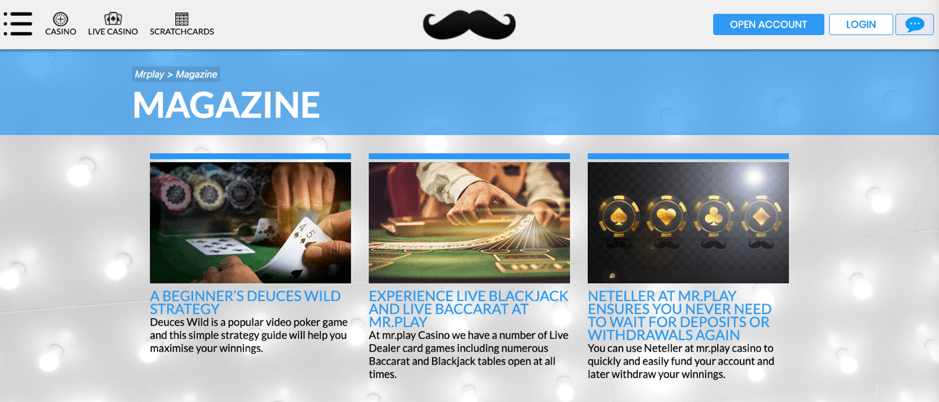 Before I start telling you about how my excursion back into the wild world of video poker went I thought I'd explain a bit about what I learned from playing "Deuces Wild". Maybe there is someone else out there like me who wants to learn how to play this video poker game.
"Deuces Wild" is, funnily enough, the same as the classic video poker game "Jacks or better", where our aim is to build the best possible poker hand. The only difference is that in "Deuces Wild" all two's (2/Dueces) are wild cards that can be used in any way to create a winning hand. For this game it's good to brush up on some of the poker hands. For example, a "Full House" means combining 1 pair with three of a kind, while a "Royal Flush" means that a ladder is created with the highest numbers in a card game namely: 10, J Q, K, A!
Because I don't always remember the poker hands and their significance, I decided to keep the guide on one tab and play on another tab. This is how it went: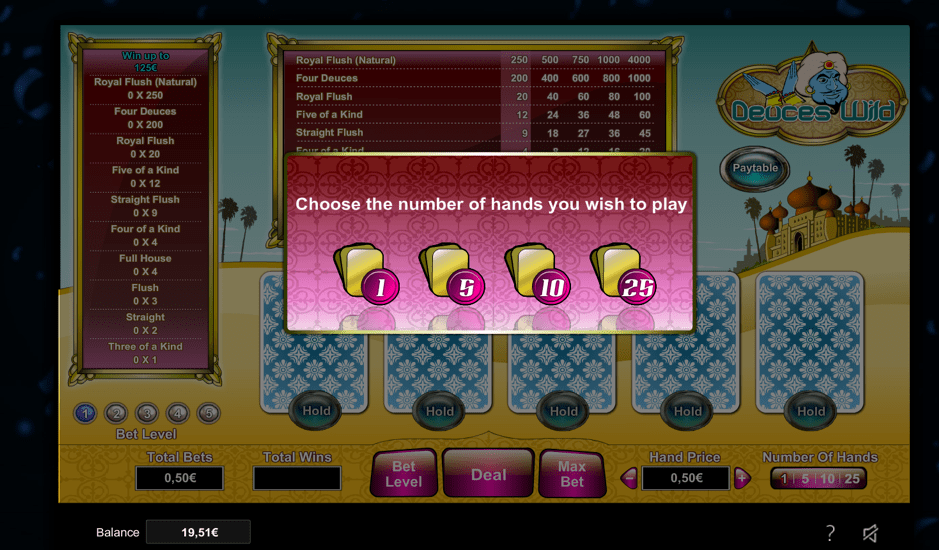 In the first hand I chose to only play one hand, I almost made a Royal flush but unfortunately, I was missing one crucial number… the 10!
When playing my second hand I decided to try to play with 5 hands, but to be honest, this was just super strange and complicated, and I didn't win anything, so I went back to 1 hand.
On my fourth hand I got two 2's and 1 nine, which I held while I drew for two more cards. I drew a Q and a J giving me a straight. Once you win you can collect your winnings or gamble, I choose to collect.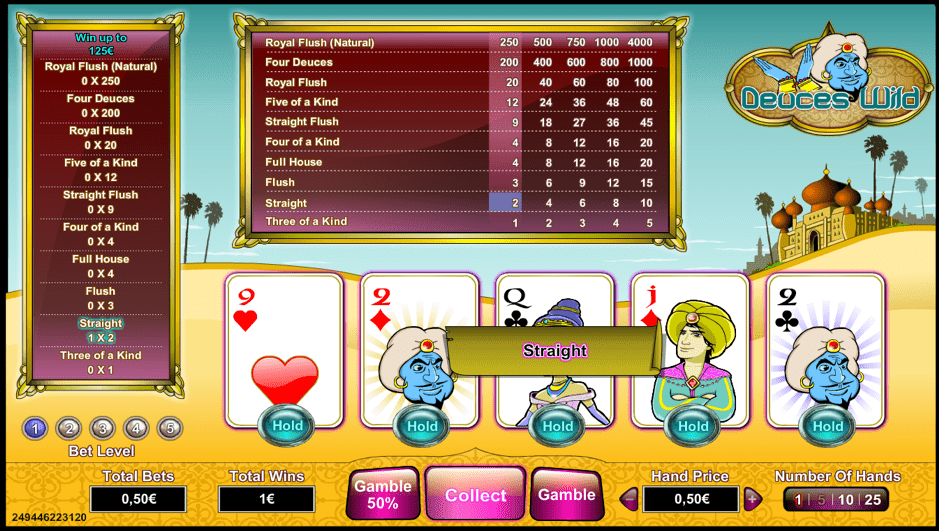 When playing this I keep forgetting that 2 pairs do not give you anything! For a second when I got two J's and two Q's I was super excited, then it sunk in that I had not won anything.
After losing some hands I thought it was time to try to lower my bet, which I did. I was dealt two 8's which I kept and then drew three more cards… I manged to get a full house!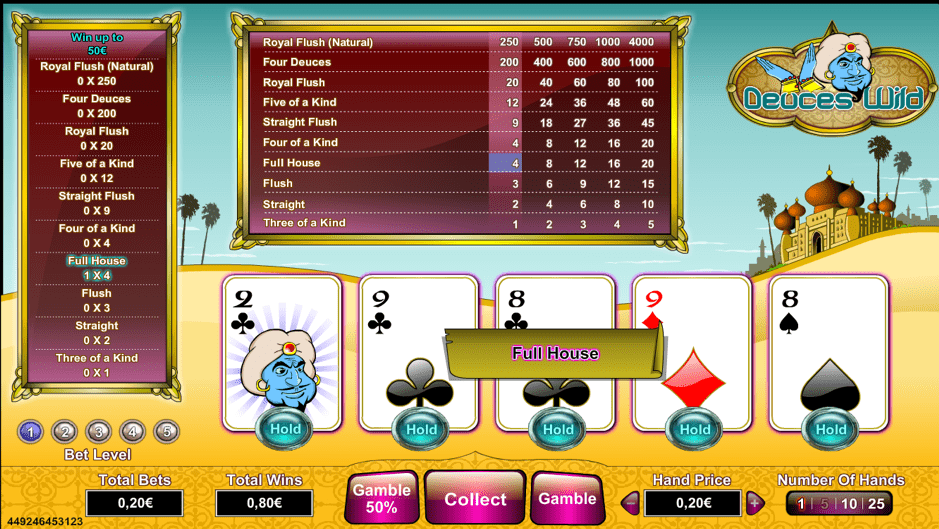 I definitely think that this type of game makes gambling slightly more fun… it gives more depth to it than just clicking a button and watching wheels spin. Here you need to think, consider your choices, sort of have a strategy.
Curious to try Deuces Wild? – register today and get a great welcome bonus at Mr. Play Casino!