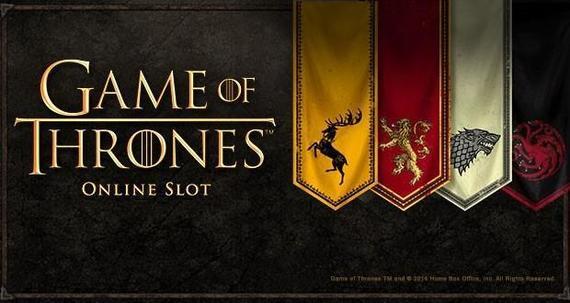 Part 68: Ooh, the Iron throne can now be reached through a video slot!

Anonymous

Published 23/08-2019
I've noticed lately, that a lot of the newer slots are inspired by or based on new and popular TV-shows. On Mr. Play I can find three video slots based on three of the biggest shows on TV right now: "Vikings", "Game of Thrones" and "Narcos".
And because I love TV…and I`m learning to like slots I thought… why not play some TV inspired slots.
For those of you who do not feel like watching the video, here is the run-through of what went down:
Vikings
Since "Vikings" is the show I've seen the least and because I've already tried this game before I thought this would be a good one to start with …but I must say, I was very pleasantly surprised. It was not at all as dull as I remembered. The graphics/animations are spot on! The atmosphere that is created with the creepy man in the beginning and the music really makes this one of my personal favourite TV-inspired slots. It is just so much more than a slot; it truly is entertaining.
It also helps that I managed to win some of my spins… I got a big Scatter Win that paid out €3.2 which was pretty cool as well as some smaller wins. It is easy to adjust the coin value and bet level thus, a game for all types of players.
You can also play Vikings – Sign up to Mr. Play here!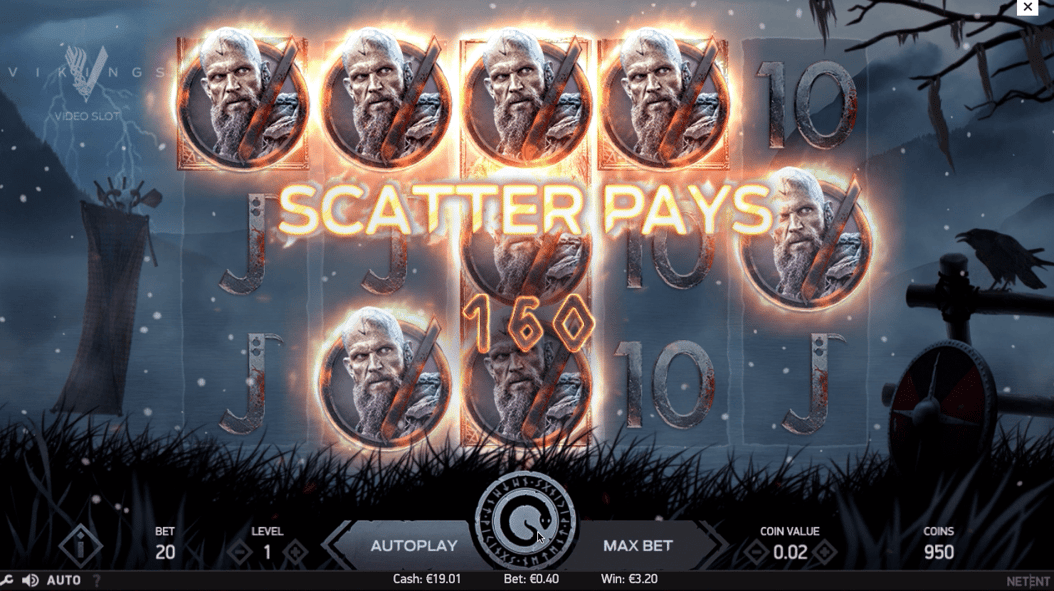 Narcos
The next game I decided to try out was "Narcos", which as the "Vikings" slot, is created by NetEnt. Honestly, as soon as I saw the NetEnt logo I got excited. The little intro which displays the slot machine`s features is super cool. Once again, the music and the graphics and animations really make this game exciting. Unfortunately, even with 13 spins I only managed to win €0.1, which was less exciting, to be honest.
I like that as in "Vikings", it is really easy to adjust the coin values and the bet level. I also love that this slot machine has so many quirky details such as the Spin Button being a pistol.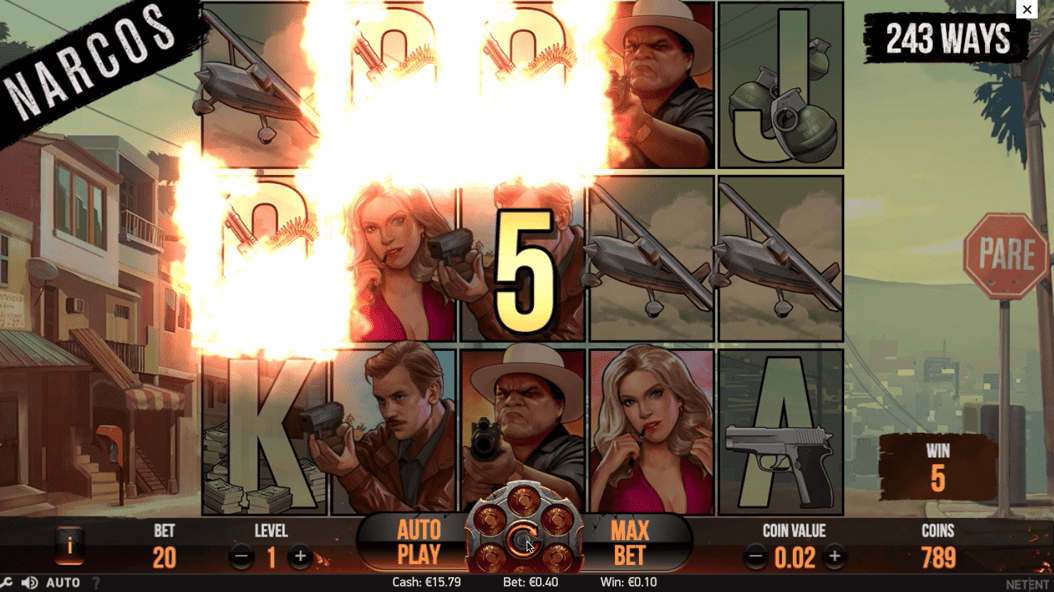 Game of Thrones
I was slightly scared that after two visually stunning games that this slot machine would disappoint just as much as the ending to Game of Thornes did…and well…I was right to be a bit scared. This video slot is not nearly as visually stunning as the two previous ones. It also doesn't have a lot of cool and extra features… basically, it is a pretty straight forward slot machine with some good GoT music.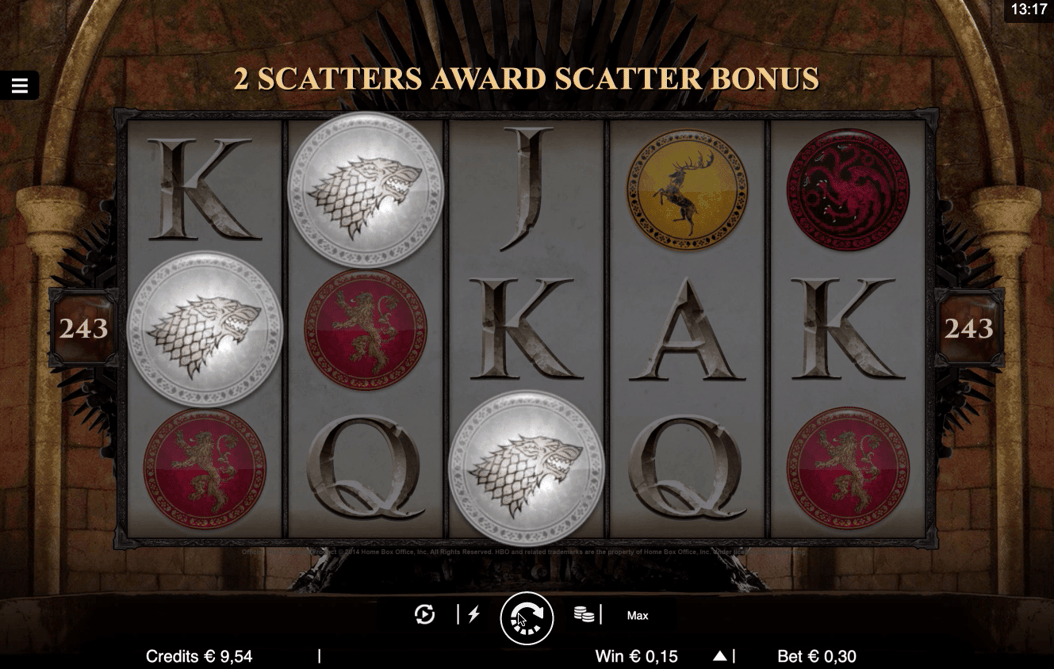 Despite its simplicity, it actually still was entertaining… this was also one of the slot machines that I won more consistently on, even if the wins were relatively small.
All this playing has gotten me wondering what the next TV-show to be made into a slot machine will be. Perhaps it will be "Handmaids Tale" and we will see a lot of spinning children of Gilead and perhaps spinning three Marthas will give you extra spins. Perhaps the next show to be made into a video slot will be an old classic like "The Simspons"… maybe we will start seeing more and more video games be made into slots… I could totally see a Fortnite Slot being a thing at one point!
Until that day comes around we can enjoy the slots that are already available – Get your 100 Free spins from Mr. Play now!