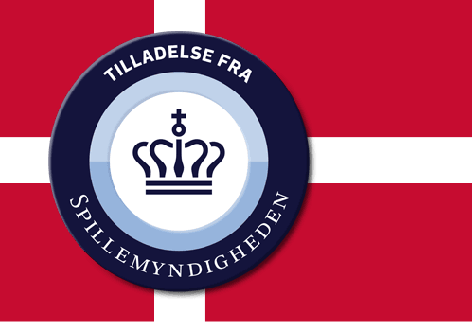 Danish Gambling License
In 2012, some important developments hit the Danish gambling industry, which some went as far as to characterize as a 'liberalisation'. The Danish Gaming Act means that eight subsectors of the market are now firmly defined, as follows: lotteries; class lotteries; charity lotteries; online casinos; land-based casinos; the liberalised betting market; betting on horse, dog, and pigeon racing; and, gaming machines (AWP).
Functioning as an independent government agency, the Danish Gambling Authority has overseen this liberalisation, with its own affairs regulated by the Danish Ministry of Taxation.
The aim of the Authority is to allow a regulated Danish gambling market to thrive while adhering to respected guidelines that protect players from the potential of dishonest and unfair actions or illegalities.
Structure
There are four units that make up the Danish Gambling Authority, as follows:
• Policy, Finance, and Analysis
• Lottery and Monopoly
• Slot Machines and Responsible Gambling.
Regulated by the Danish Ministry of Taxation, the Danish Gambling Authority will continue to function as an independent government agency.
The mission objectives of the Danish Gambling Authority are to safeguard players from illegal gambling or unfair actions, allowing them to gamble within a regulated environment that they can respect.
The remit of the Danish Gambling Authority extends to several fields, meaning that numerous parties depend upon its support for the granting of licences and for their own administration. These parties include online casinos, land-based casinos, gaming machines, charitable lotteries and public poker tournaments, as well as Danish Class Lottery betting and the Danske Lotteri Spil.
The Authority also focuses on keeping up to date with key developments occurring in the gambling industry worldwide, at the same time as supervising those operating within Denmark.
However, the remit of the Danish Gambling Authority must not extend to the actual provision of gambling services and neither does it handle complaints from customers.
For the registration of licence holders, applicants need to contact the Danish Tax Authority (SKAT), which is also responsible for inspecting licence holders and for the collection of gambling duties.
Danish Online Casinos most popular games
Statistics show that online slot machines generated 66.6% of market revenue in the third quarter of 2017, making them easily the most popular casino game. Results from the last 12 months show that roulette comes second, accounting for 15 percent of revenue, with blackjack in third place at 12 percent.