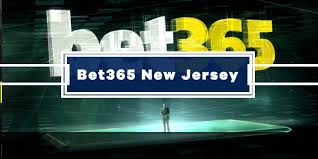 Bet365 goes online in New Jersey

Mathias Jensen

Published 10/09-2019
The latest launch for Bet365 has gone through today. Their launch of the testing phase for their New Jersey site will be their first foray into the US market. The testing phase was only recently approved and will see Bet365 attempting to get a full license to operate in the region.
Bet365 are happy at the timing of the testing phase as it allows them to be ready for the start of the new season of the NFL, a particularly successful time for the popularity of sports betting.
This is the culmination of a year of hard work for Bet365. With other European sportsbooks also entering the US field, it's important for them not to be left behind in a growing market.
The test period will give both Bet365 and the New Jersey regulators the opportunity to make sure that their system is able to handle the volatile US betting market. The test will allow customers to sign up to the Bet365 service as long as they are located within New Jersey.
A deal is already signed
The Bet365 platform is being offered in conjunction with Hard Rock Hotel and Casino. The deal has been in place for well over a year, not long after sports betting was first made legal within certain US states. As long as Bet365 are able to show that their platform can run without errors, then the New Jersey regulators will give them the go ahead to launch their platform properly.