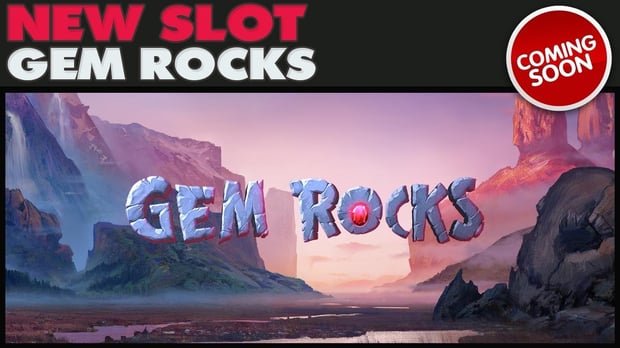 Gem Rocks: a jewel of a slot by Yggdrasil Gaming

Mathias Jensen

Published 27/03-2018
With Gem Rocks, Yggdrasil Gaming offers a 24-carat slot gaming experience that is guaranteed to sweep you off your feet. Giants with big, gemstone hearts help players to win big as they transform into immense groups of symbols.
A winning spin causes a waterfall of symbols which fall to hit extra wins in a row. This ensures that huge blocks of symbols, of as much as four-by-four symbols, will move down into the best positions for a player. The playing experience is further enriched by a spectacular soundtrack.
Jonas Strandman, the Head of Slots at Yggdrasil Gaming, has described Gem Rocks as a thrilling new offering, stating, "Gem Rocks is custom-made for players who prefer high variance slots and love the thrill of big wins. We are sure the exciting win streaks, win-guaranteeing monster clusters and over 9000x bet wins will keep the players coming back to this gem time and time again."
Gem Rocks is a classic example of an Yggdrasil Gaming slot as it features a responsive design that guarantees the same fantastic playing experience whether players are using a desktop or mobile device. Gem Rocks utilizes iSENSE 2.0+, a tried and tested user framework from Yggdrasil Gaming, and is supported by BOOST™, a variety of in-game promotional tools that increase retention levels for casino game operators.