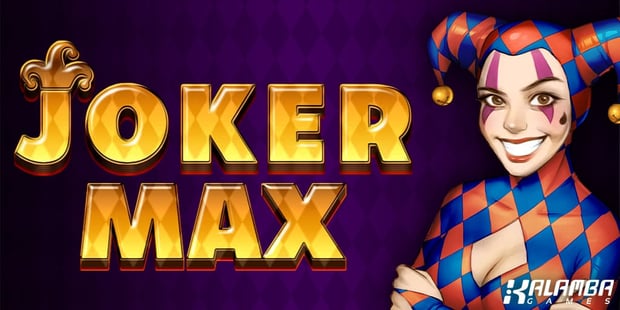 Kalamba Games release new video slot game

Jonas Riis Vestergaard

Published 01/02-2020
Kalamba Games has noticed that Joker Supreme garnered a large amount of popularity and as such has decided to release a new video slot in a similar vein, Joker Max. The new title takes players on a trip to Vegas where big wins, great graphics and plenty of large multipliers can appear on the reels.
What does the game offer?
The new game offers a large number of features to players. This is to create lots of engagement and immerse players in the full experience. The reels can be full of bonus symbols which is the gateway to a jackpot win. There is also a hyperbonus which will increase the potential payout by as much as 5 times the initial amount.
There's also a bonus spins round included in the game. This will give players the chance to get free spins where wins can be made. The bonus spins can also keep coming to make sure that the wins don't stop.
The wild symbols in Joker Max will also have multipliers applied to them. This means that when wins are created using the multiplier wilds they will be increased by the amount that's shown on the symbol.
Coming together with other new releases
The newest release joins up with the other games that have recently been added to the Kalamba roster of titles. It follows on from the final release of 2019, Pyro Pixie. This game had a large number of features included wilds that stuck in place while adding multipliers to the reels every ten spins.
Free spins is something everyone loves, if you want to find the best free spins bonuses at some of our favorite casinos, then you should give our Free spins page a visit here!