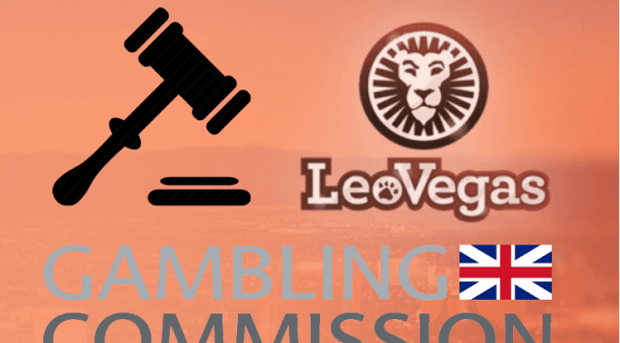 LeoVegas Being Investigated for Contacting Suspended Player

Mathias Jensen

Published 22/03-2019
Online gambling sites are required to follow very strict rules and guidelines when it comes to contacting current members and trying to acquire new ones, and there can be serious consequences for sites that break these rules.
LeoVegas have recently fallen foul of these guidelines after it was discovered they were sending marketing materials to a player who had been suspended from a previous account. To make matters worse, this player was allowed to use a stolen debit card to fund their account.
Issues for LeoVegas
LeoVegas are one of the biggest gambling brands in Europe right now. Their parent company owns LeoVegas.co.uk as well as Royal Panda, 21.co.uk, Castle Jackpot and more, and they are expanding into new markets all of the time, with a recent move into the Swedish market. It's unlikely that this recent issue will cause major issues for the brand, but theoretically, if they are found to be negligent they could be heavily fined and may even be threatened with a suspension of their license.
The issue in question began when a player was locked out of their account in May 2018, following a flagged conversation that took place on the LeoVegas Live Chat feature. Despite this lock-out, the player continued to receive marketing emails, including offers of reload bonuses, free spins and more.
A few months later the player signed up for an account with another Leo Gaming brand, 21.co.uk, using the same name and email addresses that they used for their recently suspended account. The player then used a credit card allegedly stolen from his mother in order to fund the account, and he was able to gamble with a total of £20,000 before the site's ID verification process eventually flagged him.
Only then did the site realize that the player had been gambling with someone else's money, at which point they placed a block on the account.
They had made several mistakes up to that point, but that wasn't the end of it, because they continued to send the player marketing materials after they had been suspended, and these materials included offers for refunds on their losses.
More Issues for LeoVegas
This isn't the first time that LeoVegas have fallen foul of official guidelines. As recently as last year, when the aforementioned drama had only just begun to unfurl, they were required to pay £600,000 in fines resulting from licensing issues.
These issues were actually very similar to the recent ones, but this time their self-exclusion system was at fault. Players were excluding themselves from gambling for a set period of time, only to continue to receive marketing materials and offers of bonuses. These systems are designed to reduce problem gambling and to protect players, and marketing materials and offers simply fly in the face of this.
The UK Gambling Commission is reviewing the current issue and are expected to announce their findings soon. If they determine that LeoVegas were in the wrong then they could be fined again.
Free spins is something everyone loves, if you want to find the best free spins bonuses at some of our favorite casinos, then you should give our Free spins page a visit here!