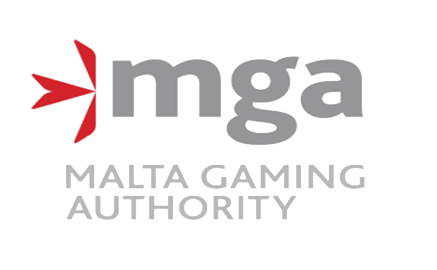 Malta Gaming Authority Sets Its Sights on the Mafia

Mathias Jensen

Published 23/03-2018
News is rife that the Malta Gaming Authority (MGA) will shortly be conducting a major investigation into all Italian licensees that is aimed squarely at identifying links to the Mafia. According to an article that appeared in Gambling Compliance recently, a high-ranking Maltese source has revealed that the investigation will represent the first stage in a much larger review of all Malta-based Italian-owned businesses.
Having been embarrassed by a series of Italian police investigations that revealed Malta was harboring Mafiosos, the MGA is clearly keen to recover its reputation as a regulator of gambling activity in Malta.
At present, Italian companies own 10 of the 200 gambling licenses in Malta. The links between Italian-owned business operating in Malta and the Mafia that have recently been unearthed has put the reputation of the Malta Gaming Authority, whose job it is to regulate licensees in the major online gambling hub, on the line and they are clearly determined to redress the situation.
Phoenix up in Flames
One of the most recent scandals involved the arrest of over 31 people throughout Italy who stood accused of being involved in an illegal gambling operation that could be traced back to the Sicilian Mafia. One prominent name was that of Benedetto Bacchi, who is widely known as the "King of Betting." Bacchi controlled 700 illegal gambling venues in Italian and was allegedly siphoning some of the monthly profit back to connections in Palermo via Phoenix International.
The MGA immediately suspended Phoenix's license and ordered it to suspend all gambling operations indefinitely.
Unfortunately for the MGA, Bacchi wasn't the first Mafioso to be caught red-handed with links to Malta. In fact, he was the fourth in just three years, and people have started to question how the MGA, which is responsible for fully vetting all candidates before issuing licenses, could get it so wrong so many times.
The most infamous case emerged in 2015 when the MGA removed the licenses of nine online casino sites, including BetUniq, which was headed by Mario Gennaro. Following a series of investigations, Gennaro was discovered to be acting as the point of contact for the Calabrian Mafia in Malta. Gennaro later turned on his former buddies and is widely believed to be behind the more recent arrests.
Online gaming affects the economy of Malta
Online gaming websites make a significant contribution to the economy of Malta; as such, it is imperative that it maintains a strong reputation as a robust regulatory jurisdiction. This is perhaps why the MGA is finally taking proactive action against Mafia contacts in Malta as opposed to reacting to the investigations held elsewhere.
According to the MGA contact that shared the insider news with Gambling Compliance, the MGA perceives gambling licenses to be a privilege, not a right. As such, the agency can withdraw a license at any time without prior warning.