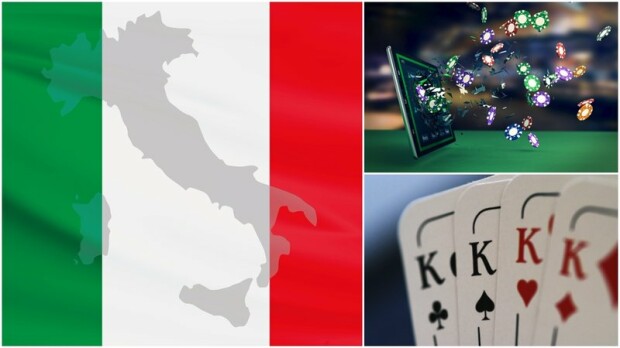 Italian Gambling License
It was not until 2006 that the liberalisation of the Italian online casino and online gambling market began in earnest following a 2003 complaint. The case was formally investigated by the European Commission and infringement proceedings were officially launched against Italy.
Gambling has a long and colourful history in Italy that can be traced back to the Roman Empire. The first known gambling house, "Ridotto," was first opened in 1683 in Venice. The house operated with the government's approval and was designed to make gambling official as a means of controlling the gambling behaviours of the citizens. While members of the public could access the gambling house free of charge, the stakes were high, meaning that only the wealthy could play there. The casino games that were played there included biribi, which resembles the contemporary lottery, and bassetta. The house was at a high advantage in both casino games. Ridotto was closed in 1774, and this led to the development of behind-doors gambling institutions that were named casinos, a term, of course, that is still used today. Baccarat and bingo became popular casino games in these institutions over the years.
Fast forward to the 1990s and the spread of online gambling and mobile gaming sites and Italy, like many countries, lacked appropriate methods of regulating the activities of these casino websites. The government eventually adopted a liberal attitude and did not place any restrictions on citizens' options to bet online. This liberal approach was formally confirmed in the 2007 Decree on Liberation, which confirmed that online gambling was legal. In addition, the Finance Act of 2007 also permitted card games of skill.
In the years following the enactment of these laws, Italy became an established and respected gambling authority. It is currently regulated and managed by the Agenzia Delle Dogane e Dei Monopoli (aka AAMS).
At the start of 2011, the Italian government also legalised online poker games and an array of additional online casino games. A set of regulations that govern both offline and online gaming were also established, and companies were authorised to operate sports betting services at brick-and-mortar high-street premises and online. As a result of the depth of the legalisation, the industry immediately exhibited impressive growth, generating significant revenue for the government. A year later, slot machines were also legalised.
Fees and taxes
Online gambling licenses are issued to service providers that are able to prove they meet a set of technical, financial, social, and other requirements. Licenses are only granted to companies that operate casino games in Europe and that have had a turnover in excess of EUR 1,500,000 over the last 2 years. This requirement is based on the idea that such organisations have the technical functionality to offer the secure, stable, and convenient services that online casino gamers require. In addition, operators need to have their official residence and technical support in an EU country and to pay the AAMS EUR 350,000 to cover the costs associated with technical management, supervision and administration and supervision. The AAMS can only issue 200 licenses.
While the legalisation of gambling and online gambling has offered the Italian market access to many advantages, the legislation is undergoing continual refinement. At present, more than 160 online gambling and casino sites are licensed in Italy, but there are many more Italian-operated sites licensed offshore, and many players opt to gamble in online casinos that are managed by overseas entities.
Italy's most popular casinos accept Euros via a variety of online payment options (including MasterCard, Visa, Skrill, Neteller and more) and support the Italian language.
Click here, if you want to read about other casino gambling licenses.