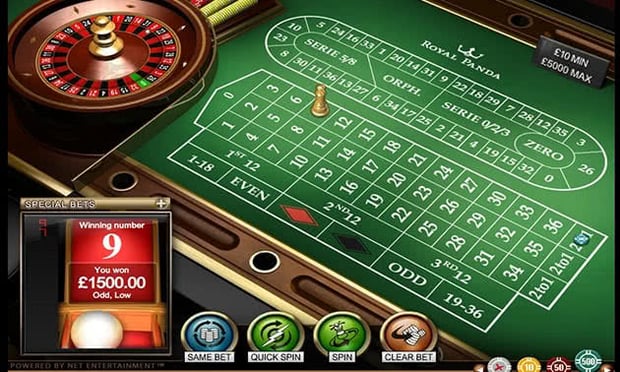 NetEnt overhaul their mobile Roulette GUI

Jonas Riis Vestergaard

Published 17/01-2020
NetEnt have made some slight tweaks to its live Roulette recently. The changes have been carried out on the mobile version of the game. This is anticipated to improve the experience for users and ensure that the game is fully optimised and scaled no matter which way the users hold their screens.
The new layout will make it easier for players to play the game. On top of this it will show players between 18 and 34 recent numbers for players who like to track the stats of the game. There will also be a range of different angles and a full stats menu for anyone who wants to really analyse the game.
What really adds to the mobile experience is the amount of the screen that is dedicated to the game. Between half and the entire screen is devoted to the video stream depending on if players use portrait or landscape mode.
The new mobile app is linked with Racetrack as well. This will improve the betting options that are on offer, with a simple setting allowing for players to set the bets they want to make for a number of games in a row.
The latest update to the mobile version of the live Roulette game is another step that NetEnt are taking in order to try and compete with Evolution Gaming as the kings of the live dealer casino gaming world.
Constantly improving
A director for the live casino arm of NetEnt said that they were dedicated to improving the products that they offer. The intention is to keep improving what they offer to players and become the market leader in the live casino world.
He also said that the new interface for the mobile game is another example of NetEnt stepping up to the plate and offering a continuously evolving product. Something that other operators cannot offer.
The information about the new interface comes after NetEnt announced their latest game being released to the live dealer roster. Auto Roulette Studio features a trio of wheels and gives players the ability to play across them all.
The new game features plenty of different views as well as high quality full HD video streaming. The blue screen that's on offer also makes sure the backgrounds look fantastic. Players can move between all three wheels seamlessly, making it one of the most impressive live Roulette games on the market.
The new game is aimed at a number of different markets and features more than ten different languages to cater to them.
After NetEnt released a network based casino platform during 2019 the company has been moving forwards with trying to increase the levels of innovation that it offers. This comes with a number of tiers across the new platform which will give casino operators plenty of customisation options.