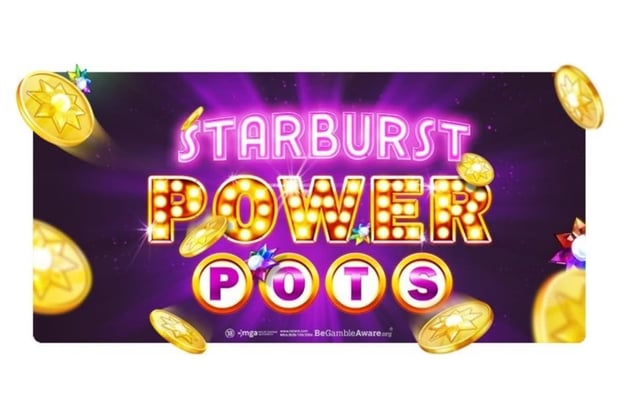 NetEnt rolls out new jackpot system

Jonas Riis Vestergaard

Published 14/02-2020
NetEnt has announced that it will be putting out a brand new set of jackpot products in the near future. It's expected to be tied into the most popular games on the NetEnt roster and will feature a lot of customization options.
A press release from the company said that the new product, called Starburst PowerPots Community Jackpot System was a new and innovative jackpot system. It would allow players to collect Starburst tokens through different online casinos and different games from NetEnt. These could then be traded for a chance at winning a jackpot that is put together through the iGaming community.
Players will work together to try and fill up progress meters that are linked to the PowerPots. This will activate the community pot when it's full. Any players who had a part in filling up the pot will be given a share of the jackpot. It doesn't matter if you've logged out before it is awarded, if you took part in triggering it then you will be paid your share.
All of the games that are included will have the same features and functions, and the same prize level. There will also be a progressive jackpot included in order to offer super high wins to players.
The new jackpot system has been announced to the world just before the start of the ICE event in order to build up some buzz for the NetEnt stand.
Offers a lot of customization
The new jackpot rolls out is set up to give casinos the ability to customize them perfectly for their own requirements. There will be everything from setting the RTP to how player contributions work included.
Casinos will also be able to change how the system looks in order to keep it in line with their own corporate identity.
In a statement a director from NetEnt commented that he felt this latest innovation would give both players and casino operators a lot of satisfaction. It added additional prizes to players while also allowing casinos to control exactly how the system works within their own site.
He also said that he believes the introduction of the new jackpot being tied to Starburst means it will be instantly recognizable to players. It should also keep players engaged for longer when playing video slots.
Because Starburst is such a popular game, this new jackpot mechanic should give it a new lease of life with players.
The CPO for NetEnt said that he believes this new jackpot system will give players access to some fantastic additional wins, while also being simple enough to not overpower the video slot experience. He believes that it will be easy to implement for any casino operator and should offer some great added value to slots for customers all over the world.