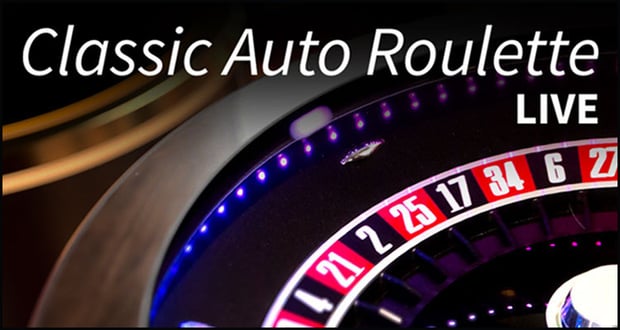 NetEnt's announce the launch of Auto Roulette Studio

Jonas Riis Vestergaard

Published 07/01-2020
NetEnt have had an incredibly busy year. This has been compounded by their newest entrant into their live casino suite. Auto Roulette Studio is a new live Roulette title that NetEnt believe will help their live dealer games grab some more attention.
The new game will mix the three main auto Roulette titles into a single title. This is expected to be highly immersive and will attract a lot of players.
NetEnt are hoping to bring a modern twist to live Roulette after feeling that a lot of current live dealer games were stuck in the past. They expect to add in brand new camera angles as well as using blue screen to provide a highly modernised experience.
The new Roulette game will give players from around the globe the opportunity to play with more than 12 languages on offer.
A director for the live dealer section at NetEnt has commented that he feels the game is unique, even in a saturated market. Because Auto Roulette Studio is the first game to offer multiple reels to players he thinks that it will resonate with players. He thinks that NetEnt have made one of the biggest steps forward within the industry and hope that this will translate to a lot of success.
Constantly improving the live roster
NetEnt had been thought to be falling behind in a live dealer market dominated by Evolution Gaming. However, they feel that this new release will help push them back to the front of people's minds. It comes just after they released their Network Branded Casino which they hope will help them to achieve continued success.
The Network Branded Casino offers customers three different tiers that they can access. Each one will have more options for customisation as players move up the tiers. They hope that this will be beneficial to both players and operators as it allows people to completely cater their casino experience to their own desires.
There are two main rooms included at the new product. The first is a specialist Blackjack room. This will give players a huge number of different Blackjack games to play. It goes from high roller titles to lower stakes games. Players can also move between tables with ease, making it a very user friendly environment. The second room on offer is a mix of both Blackjack and Roulette. This means players have a wider choice in this room. What's really good about the offering is that players can easily move from room to room without having to first return to the lobby area.
NetEnt have said that Auto Roulette Studio will be their final release of the year in regards to their live casino offerings. They said that they expect it to lay down a marker for what they intend to achieve over the next year with their live casino suite.