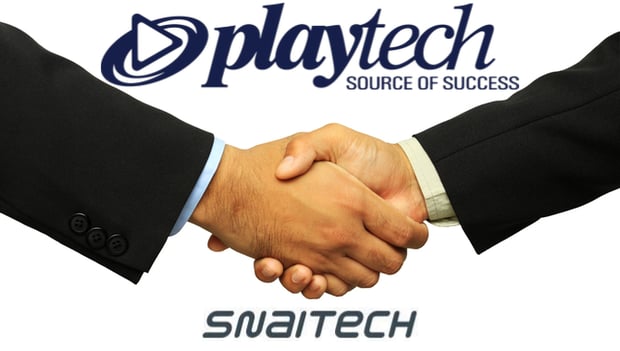 Playtech receives go-ahead for Snaitech SpA purchase

Mathias Jensen

Published 28/05-2018
The Italian regulator Amministrazione Autonoma dei Monopoli di Stato (AAMS) had recently granted Playtech, an omni-channel gaming services provider, its official go-ahead to buy a majority stake in the Milan-based online and retail operator Snaitech SpA.
Milan-based Snaitech SpA was formed in 2015 through the merging of rivals Snai SpA and Cogemat SpA. Now, according to Reuters, Playtech has struck-up a deal to the tune of $359.2 million for a 70.6% stake in the business. The success of the agreement was reported to have been reliant upon local approval. London-listed Playtech is expected to purchase the remaining 29.4% of Snaitech SpA in June.
Snaitech SpA controls SportNews.Snai.it, a sports information website, the online gambling site Snai.it, and three horseracing tracks. Its Italian retail network has 1,600 points of sale, along with 10,000 video lottery terminals, and 60,000 slots.
According to Mor Weizer, CEO of Playtech, "the acquisition of Snaitech SpA represents the continuation of our strategy to invest in leading retail brands in fast-growing and regulated markets". Speaking to the Financial Times in April, Weizer explained that "Playtech has always been at the forefront of its industry and the acquisition offers the opportunity to create a vertically-integrated business-to-business-to-consumer operator in Europe's largest gambling market, delivering significant value to shareholders."