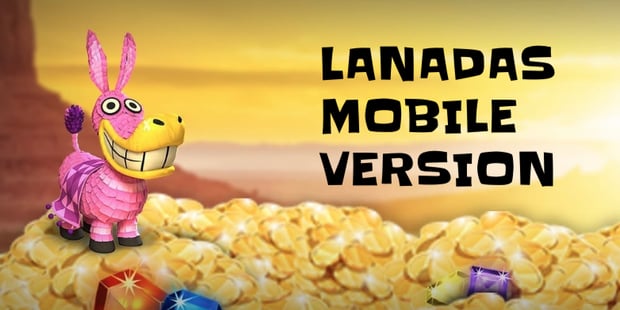 Part 82: Did you know Lanadas works on your Smartphone?

Anonymous

Published 19/10-2019
I'm a big fan of being able to do stuff while on the go. Whether it is eating breakfast on the go, reading a book or getting to enjoy the thrill of online casinos. Therefore, one of the most important things for me is that the online casino that I use also works perfectly on a mobile platform.
So far, the three casinos I've tested have worked great on iPhone (My smartphone is an iPhone so in this review, I can only refer back to that, but I am sure that if it works on an iPhone it also works on Android and Windows devices). Some might have had some minor loading issues, but it hasn't been so bad that I've thought "OH NO THIS DOES NOT WORK". I feel like the fact that the online casinos work great on hand-held devices is just a sign of the time. An online casino that does not work on a mobile platform should in some ways not even be considered. Since we all know that most of us use our smartphones and/or tablets more than we use our stationary computers or even laptops.
If you want to read my opinion on the other three online casinos mobile versions you can do so by clicking on the name of the casino you are interested in (PlayOJO, Mr. Play, and Dealers Casino ).
…A funny thing happened… I wanted to film my screen on my iPhone to show you guys how the Lanadas website works on mobile and which games you can choose from and so on… I played around a lot but unfortunately also ended up losing a lot, just to notice that I had not turned on the screen filming… DAMNIT…
As you can see, the loading is fast, with some games you have to turn the screen…unfortunately, my filming skills are not yet the best, so you will have to turn your head…but now I know for next time that I have to stop my filming and then start again whenever the screen needs to go from vertical to horizontal. I must say that the Roulette game was fantastic… I'm always super impressed by how well made some of these games are and "European Roulette" is one of those that makes my jaw drop.
Anyways… Lanadas welcome offer right now includes a 100% Match-up and 50 Free Spins for Starburst so take advantage of this offer and register today!