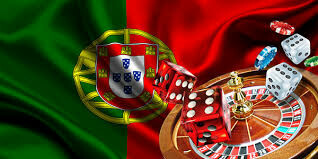 Portuguese Gambling License

Mathias Jensen

Published 20/06-2018
The approval on April 29 of Decree-Law 66/2015 signifies the Portuguese government's acceptance of the Online Gambling and Betting Legal Regime (OLR). This decree-law lays down the terms and conditions of the practice and operation of online betting and games of chance in the country. The decree-law has been in effect since 28 June 2015 and the first licence for online gambling was issued in summer 2016.
The official title of Portugal's gambling regulator is Serviço de Regulação e Inspeção de Jogos of Turismo de Portugal (SRIJ). It is the duty of this body to regulate, monitor and inspect slots, bingo, casino games and poker games, known as 'land-based games of chance', as well as all online gambling, specifically, fixed-odds sports betting, games of chance and fixed odds and pari-mutuel horseracing betting.
In contrast, games run by the state, namely pari-mutuel sports betting, land-based fixed-odds sports betting, land-based pari-mutuel horse betting and lotteries, fall under an exclusive rights system managed by the Games Department of Santa Casa da Misericórdia de Lisboa (SCML).
Moreover, Portugal, France and Italy are all parties to an online poker liquidity agreement, reached in 2017. This agreement allows any of these countries to merge its pool of online gamblers with the national pool of another party to the agreement.
When an enterprise satisfies the applicable legal trustworthiness requirements and displays the required technical and economic capacity, an operating licence for online betting and gambling will be issued and will be valid for three years. There is no limit on the number of licenses that can be granted and applications can be made at any time.
The decree-law legislates for a vast array of betting types and games, including all games of chance (e.g. blackjack, roulette, poker and baccarat), horseracing betting (both mutual and fixed-odds) and fixed-odds sports betting. This is intended to make Portugal's regulated online gambling sector more diverse and thus more competitive and appealing.
Currently, turnover generated by sports betting operations in Portugal are taxed at 16%, while the turnover recorded by casino operations, which includes online casinos, is taxed at 30%.
Getting a License
To be issued a license to conduct online betting and gambling operations, the applying entity must satisfy four key criteria:
1) The entity must hold regularised contributory status in Portugal or in the host country of the entity's headquarters.
2) The entity must hold regularised tax status in Portugal or in the host country of the entity's headquarters.
3) The entity must have the legally required level of trustworthiness as well as adequate technical and economic capacity.
4) The entity must present an acceptable plan for its technical systems, which must be designed in line with all applicable legal requirements and industry best practice for software.
Thus far, 13 websites, www.betclic.pt and www.bet.pt among them, have been issued licenses by the SRIJ.
2017: Results
In 2017, the first full year in which Portugal's new gambling regulations were in operation, online gambling produced €122.6 million in revenue. Of this, the government took €54.2 million in taxes thanks to a 12% tax on sports betting turnover.
In 2017, Portuguese gambling operators generated the most revenue from sports betting, reporting turnover of €68.1 million from sports betting with more than 75% of this amount coming specifically from football betting.
A total of €54.4 million in revenue was generated by online casino operations, with the income produced by slots accounting for 45% of this figure, followed by poker cash games (19.7%), French roulette (19.2%) blackjack (9.2%) and finally poker tournaments (6.7%).