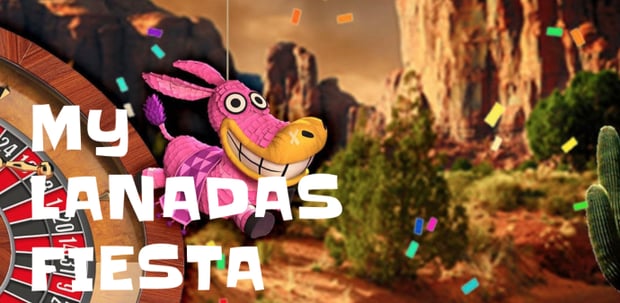 Part 83: Recapping my exciting Lanadas Fiesta

Anonymous

Published 23/10-2019
It seems like yesterday when I first embarked on the Lanadas fiesta train. It has been a fun thrilling experience that I thought I would use my last €16 to summarize. The problem here as with my previous experience with an Aspire Global Casino is that I have not yet gone through all of my wagering requirements so I cannot just take out the money. I do think that this is a shame, but I also understand that this is something that most casinos have and that we as customers must oblige to.
Anyways, to summarize this casino experience I thought I would take a trip through memory lane and play the most significant games of my Lanadas experience. I do not have so much left, so I have to be smart about it. To start with Lanadas gives you a Match-up bonus and Free Spins to the slot machine Starburst. Since I have €16,44 and I'm not a huge fan of Starburst I thought I'd give it one spin…and one spin only… I will increase the bet level to the maximum and use a coin value of €0.2, this means a bet of €2!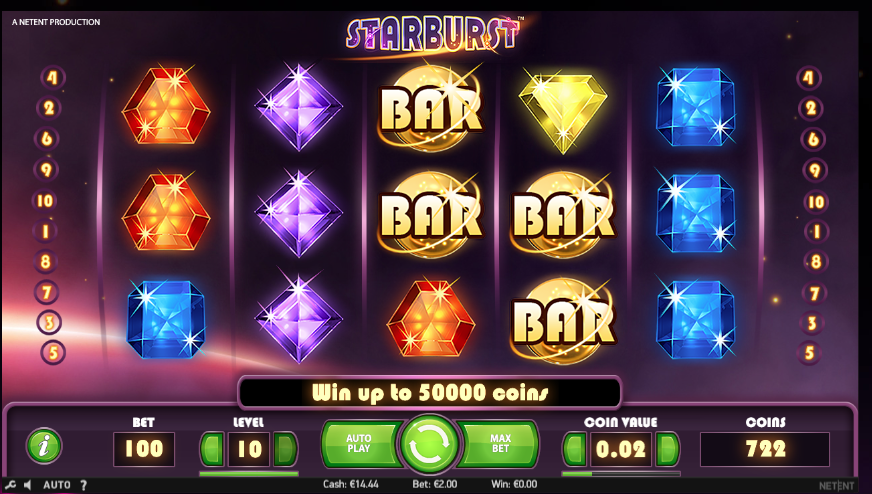 As expected, I didn't win…
You can claim your 50 Free Spins to Starburst by signing up today!
The next thing I did on my Lanadas journey was playing some of the Mexican inspired slot machines. My favourite of the ones I played was "Chili Chili Bang Bang", not because I won anything big when playing that game but rather because the game was very different from the majority of other slots on the market. This iSoftBet slot machine includes scatters, wilds and a bonus wheel. Because I liked this slot machine more I decided to bet prudently and get some more bets in. I put down the coin value to the minimum and made €0.2 bets. This is how it went:
Bet 1: Directly a win! Because the bet is so small the win was not so big. Only €0.1 but it's better than nothing!
Bet 2: Nothing
Bet 3: Nothing
Bet 4: Nothing
Bet 5: The last and final bet… would I spin one of the special features… I doubt it… but it's worth a try. No, nothing
Receive your match-up bonus and play Mexican inspired slot machines by signing up to Lanadas Casino![/a]
I continued my journey through Lanadas with probably the most significant part of my casino journey… Blackjack.
This game is something that has captivated my interest and getting a friend of mine to help me figure out how to count cards and using the Basic Blackjack Strategy has been such an interesting part of this journey. I feel like Blackjack is more than just a casino game, it has slowly become more of a hobby to perfect rather than a game I play to win some money.
To summarize the blackjack part of my experience, I thought I'd give the professional live dealers from Evolution Gaming another go. Usually, they have stressed me out, but lately, with the help of the Blackjack Strategy, I feel more comfortable and less stressed.
HAHAHA… as you can see in the short video above, even with the Basic Blackjack Strategy things can go terribly wrong incredibly fast. I recommend everyone watch this 5-second video… he...he...he…
Hopefully, you are luckier than me when it comes to blackjack - Claim the Lanadas welcome bonus today to start playing![/a]
Now I only have €3.54 to spend… and many things to summarize. For example, I did find a lot of fun and exciting Roulette games, I joined a slot machine tournament where I was nowhere near the leader board despite being very lucky. I've also used Lanadas on my smartphone without any issues and played both slot machines and roulettes there. But I think that my last €3.54 should be used on something that not all casinos have and therefore it sets Lanadas apart, these games also have the perk of entertaining me a lot and those are … Scratch Cards!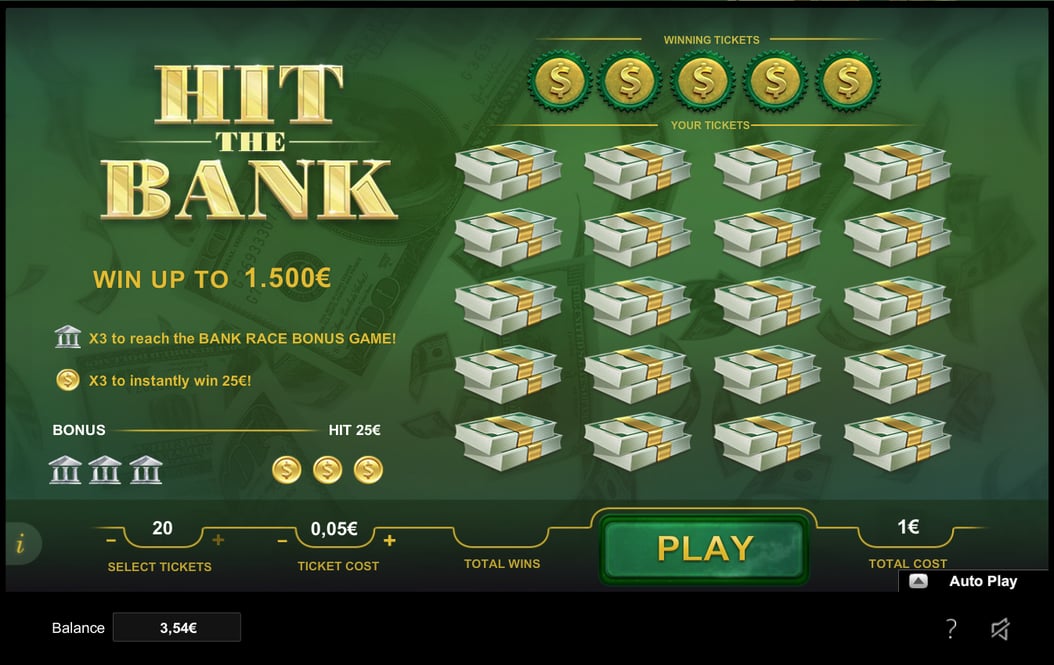 So that I could play a minimum of three times I put down the ticket cost to €0.05 meaning a total cost of €1…
Bet 1: Whoohoo I won €.075
Bet 2: Nothing on my second bet.
Bet 3: Nothing on my third bet…
Now I have €1.29 left… so I will continue to see if I can hopefully win something…
Bet 4: €0.25 win!
Bet 5: Took down my bet to use the last cents in my account. Nothing…
Scratch Cards can be played by all types of players - Claim your bonus to play!
All in all, I would summarize this experience as very positive. I feel like I have learned so much during this time, that I feel more comfortable in my gaming abilities which I feel is something we all should be…and we also shouldn't be afraid to let it take time. Being comfortable with your abilities is something that makes you a more responsible player, we take our time, set our limits and think before we bet crazy… some of us still don't even bet crazy…hehehe… With this newfound confidence and experience, I feel like tackling any new casino will be less of a deep dive into something unknown and more of an experienced adventure.
Lanadas is a great casino to play at, they have exciting games, a variety of categories and a perfect welcome bonus that makes it possible for us to experience all the different features of the casino.