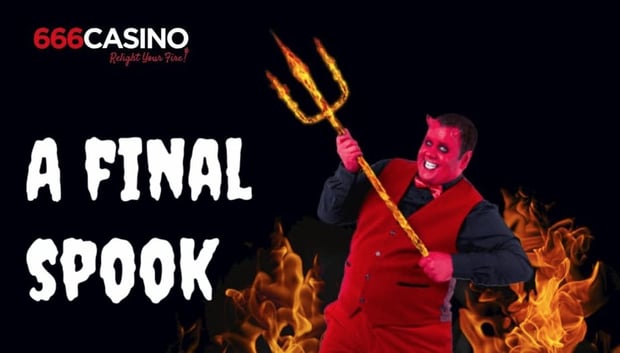 Part 99: A final spook

Anonymous

Published 22/01-2020
Time is coming to an end. We have experienced 666casino's welcome bonus, tested some of their best slot machines and table games, and tried their promotions. Now we are close to the end of this fantastic 666Casino journey, but before we go, we thought we'd have a last and final spook. This final spook will consist of playing some fun slots and table games as well as getting one last feel for 666Casino and all of the features it includes.
I thought it would be best to do this somewhat structured. I will, therefore, start with the process of accessing the Live Games, a small review about the chosen Live Game followed by a review about their Live casino game selection. In continuation, I will be testing two slot machines "King Kong – Island of Skull Mountain" and "Tiki Tastic". As with the live game, I will shortly review the games and their developers as well as the overall slot machine selection. If I have any funds left in my bank, I will bet big on my favourite game of all… Blackjack… If I win, I'll cash out, informing you about the cash-out process, If I lose… well then, I lose, and I'll just give you my overall opinion of 666Casino.
Live Games
666Casino is an online casino that is not satisfied with just offering live games from one software provider, instead, they have live casino games from both NetEnt and Evolution Gaming. The games offer a great variation as they range from Roulette to Blackjack and from Video Poker games to a live casino game inspired by the famous "Deal or no Deal". The last game is the one that interested me the most as I have never seen a game like this. I, therefore, decided that "Deal or No Deal - Live" would be my final live game at 666Casino.
Deal or No Deal
This Live Casino game from Evolution Gaming is as previously mentioned based upon the TV show of the same name. There are three rounds. In the first round, the player must qualify, in the second there is something called the top-up run and the third and final round is the popular suitcase game. In the Qualifying round I start by choosing Normal, Easy or Very Easy, the easier you want the qualification to be, the more it will cost. If I then manage to unlock the safe I am allowed into the suitcase game. But, before the suitcase game, I can choose to top-up by betting extra. There are 16 suitcases and four rounds, just like in the real game before each new round the bank will offer the player a bid for the suitcase and the player chooses if they want to keep the suitcase chosen or change it with the bank's bid.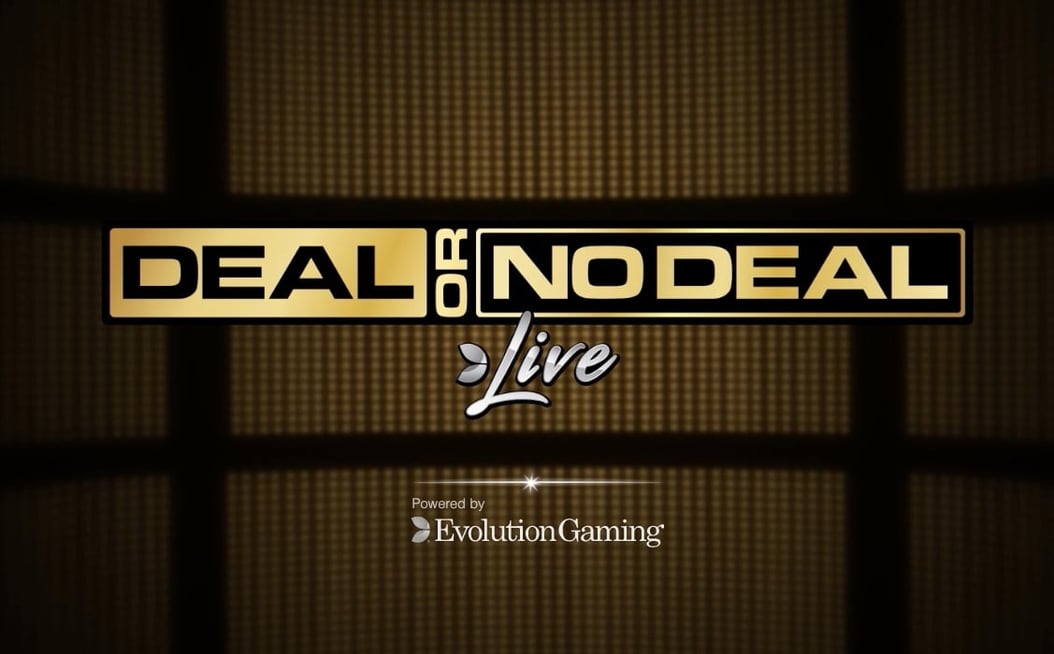 So now that we know how the game goes. Let me tell you how it went:
I wanted to be as certain as possible that I would qualify and get to the suitcase round, therefore I decided to bet €0.1 at a Very Easy level, meaning that my spin bet amounted to €0.9. I spun and I qualified on my second spin, I think you have three in total. Because I didn't understand the Top-up round, I skipped it. The suitcase round started and the low-value numbers are on the left side and coloured in blue while the high-value numbers are on the right and coloured in red. I could as a maximum win €7.5 and a minimum win of €0.01. At the first reveal, two low-value numbers disappeared as well as one high. The bank offered us €1.63 too, but I respectfully declined. In the second suitcase round, two high value and two low-value suitcases were opened. Here the highest number possible disappeared making the bank's offer decrease. I, therefore, declined the offer and decided to continue with the game. In the third round, the second-highest number was opened and I was left with three high-value numbers and two low, once again the bet was lowered, and I decided to continue.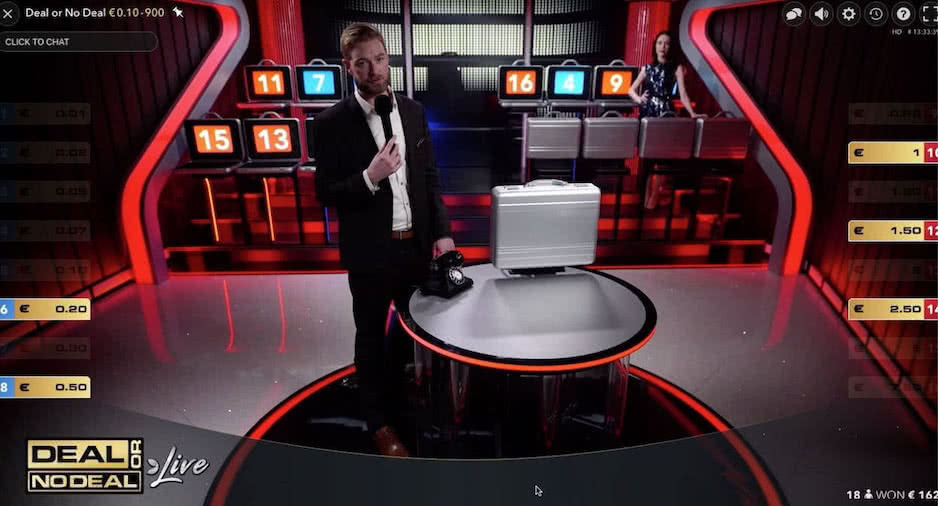 In the fourth round the bank raised the bid to €2, and because that was more than I had betted, I decided to take the bid. In the suitcase was €2.5 so I lost 50 cents, but I guess that is ok. If you want to see my three other games, make sure to check out the video you will find further down. I can already now excuse the fact that the video has no Live Game sound, I forgot to turn the "Record sound" on.
I truly liked this Live Game, in comparison to many others, it did not feel stressed at all. It was easy to understand where one had to press and how to place bets etc. I feel like this is now my favourite Live Game so far. The fact that I used to love this show as a kid also does a lot. No, but in all seriousness, not all online casinos offer "Deal or No Deal" so I would see this as a perk of 666Casino and a reason for me to stay and play this even after the reviewing is done.
Slot Machines
There are so many different types of slot machines today. Thousands, maybe even tens of thousands, and I, therefore, believe that everybody can find a slot machine that they like. I usually do find slots to be a bit boring since they are very repetitive. I am therefore in need of a low to medium volatility slot machine with a great variety of features. Let's see if these two slots are to my liking.
King Kong – Island of Skull Mountain
When in 2017 the "King Kong: Skull Mountain" movie was set to have its release, NextGen Gaming decided to make a slot version of it. The game promises prizes and bonus games, so it sounds like something right up my alley. The betting ranges from €0.25 to €250. I decided that for my first spins I'd aim for some low bets to than increase it in the end. You can watch the video of how it went further down, or you can read how some of my spins went below:
NOTE: This game is a Flash game, meaning you will need to download the program if you don't have it or activate it, to make the game work.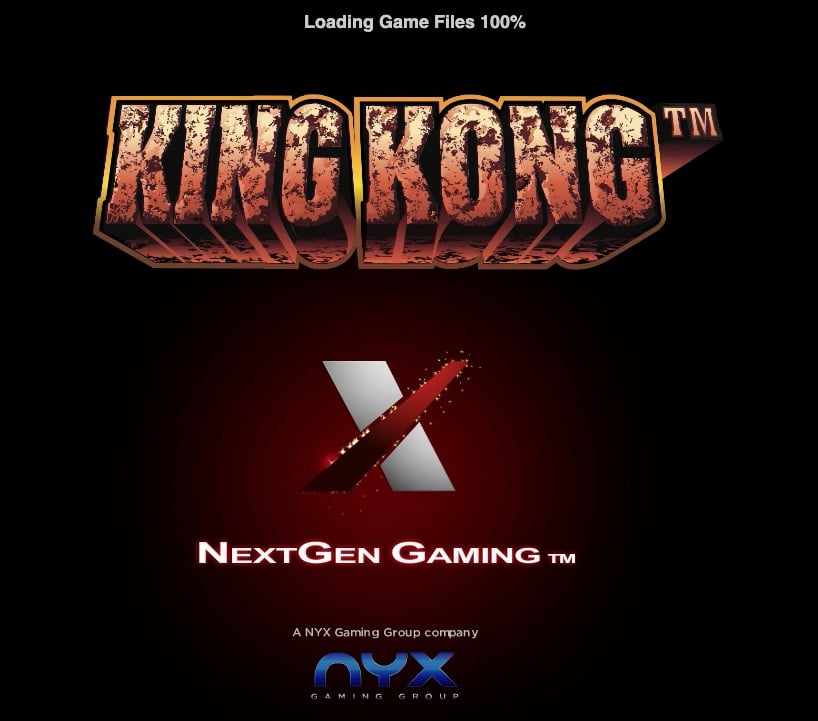 Bet 1: I managed to win on my first bet! €0.1
Bet 2: Nothing
Bet 3: Nothing
Bet 5: I managed to land King Kong himself rewarding me with a €0.69 win. Because I wanted to try the Gamble Feature that this game has, I decided to gamble this win. In the Gamble feature, the player has to select the colour of suit that they believe that the hidden card has. I choose red and the card was black, meaning that I lost my win.
Bet 6: Nada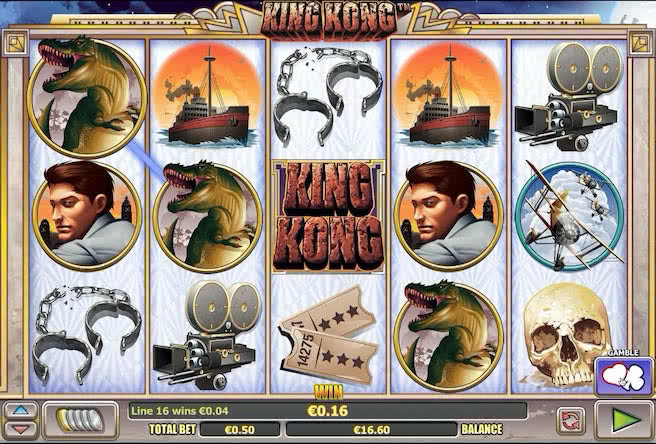 As previously mentioned, you can check out the video below to see how the rest of my spins went. I feel like the slot did not live up to the excitement its description promised. There is a possibility to trigger Free Spins, but I didn't manage that on the spins I spun. The most exciting thing about this game is the gamble feature and I wasn't too good at gambling. Either way, not all slots are for all people. Maybe this slot is more your thing than mine…
Tiki Tastic
This slot machine takes us on a trip to the tropical South Pacific. It is created by software provider Scientific Gaming and is a 5-reel/3-row slot. The game has twenty fixed pay lines and has a minimum bet of €0.3, the maximum bet is €150. The special features consist of a power bonus and a free spins bonus.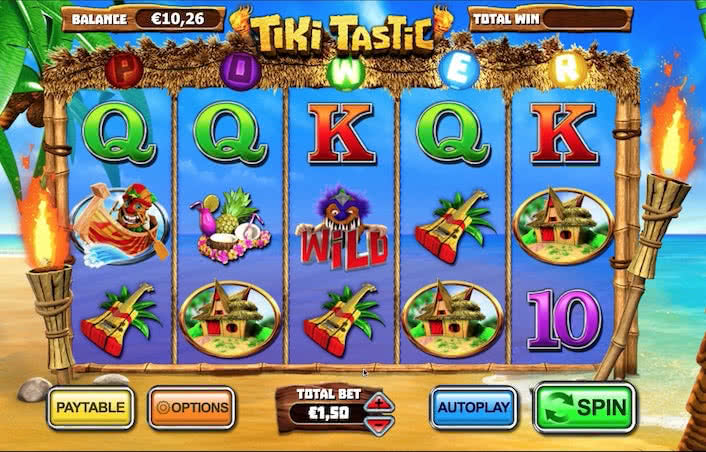 This is how it went:
Bet1: I wanted to get several spins to be able to hopefully show you guys all the different features of this slot machine. Therefore, I took down the Total bet to the minimum of €0.3. I won €0.2. I often win on the first spin… I wonder if there is something about that and I should start betting higher on the first spin always to get a bigger win…
Bet 2: No win
Bet 3: The Tiki Tastic symbols made this a fantastic €0.56 win.
Bet 14: on the eleventh bet I decided to up the total bet to €0.9. At first, I saw no wins, but on the fourteenth bet, I managed to spin six Tiki Tastic symbols rewarding me with a much-anticipated big win of €10.86!
To see what I did next, watch the video below the Blackjack section.
Blackjack
As you all know by now (or if you don't read Part 79 and Part 80) I love Blackjack and I did promise that if I had any money left I would bet big on a blackjack game and if I had money left I would withdraw my funds and if not I would just move on. I still have €5 I cannot play with as they are in the bonus section… but with the €10.24, I hope I can bet win and hopefully withdraw some goodies.
Atlantic City Blackjack – Gold Series
This table game is provided to the casino by Quickfire/Microgaming. The minimum bet is €1, and the maximum bet is €200. The game rules are simple: you place your bets, the cards get dealt and you decide if you want to stand, hit, double etc. etc.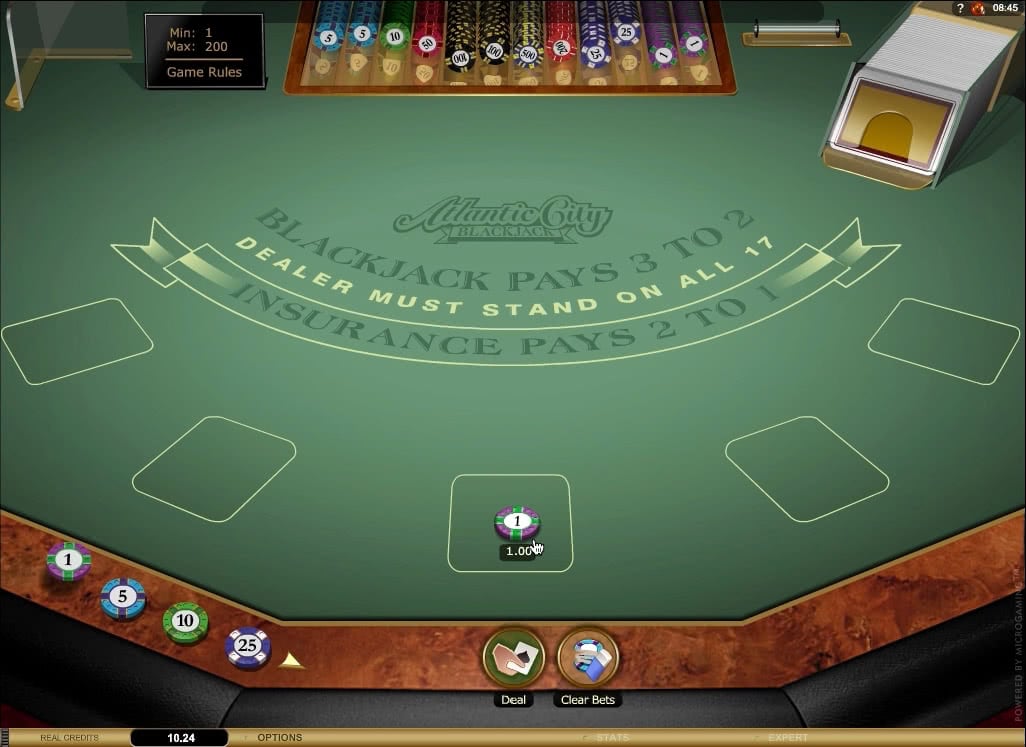 This is how it went:
Bet1: I decided to start slow and build up my funds a little so I could then bet big and bring the cash home. So, I only placed €3 on the table. I was dealt with a Jack and an eight while the dealer had a six. I knew I had to stand so I did. The dealer had to continue and busted, meaning I won. My funds where now up to €13.24!
Bet 2: I want to be a bit bolder and increase my funds faster, so I increase the bet to €5. I am dealt a two and a five, and the dealer has a two. I Hit and receive an eight. I decide to hit once again, and I get up to twenty! There I decided to stand. The dealer then, of course, gets 21 and I lose. I only have €8.24 left in my funds.
Bet 3: Well I did say I would bet big or go home and I guess now is a better time than any. I place an €8 bet on the table. It is all or nothing at this point. I was dealt a five and an eight. The dealer had a four. I hit and got an eight, meaning I was up on 21. The dealer got a 7 and then a six… I WON! From having €8 in my bank I now had €16.24.
Watch the video below to see what I did next…
Spoiler: I lost it all somehow… so now I cannot show you guys how the withdrawal process is.
Summarizing thoughts
The registration process at 666Casino was simple, and it was also very easy to deposit money. You can read more about what I thought about the registration part here, and about the deposit part here.
As mentioned above the casino offers plenty of different game opportunities. There are slot machines that range from cute ones to real scary ones which go hand in hand with the 666Casino theme. Many great game suppliers supply the casino with high-quality games which range from low to high volatility. There are also fun slot games inspired by popular culture, for example, the game I tried today. We have mentioned that the live casino games are from two of the most well-known suppliers in the industry - NetEnt and Evolution Gaming - and they also have other great table games that are not Live. Overall, there is not much to complain about when it comes to the casinos game selection.
I thought the bonus was fun. 66 spins to one of the most popular slot machine games right now ("Book of Dead") is always a treat and the fact that I managed to spin home €9.6 on those spins was even better. Unfortunately, I must say that it is frustrating that the bonus money is first taken after the own funds have been used and that they are locked to slot machine games. Besides that, the 30 days validity is fair, and the wagering requirements are from what I understand within industry standards.
I must also say that I was not the biggest fan of the 666Casino Loyalty program. I felt like the benefits did not equal the hard work that had to be put in to get anything out of it. If you want to read more about my opinions about the 666Casino Loyalty Program you can read Part 97 of my blog posts.
Another great part about 666Casino is how seamlessly and effortlessly it is to access their mobile casino. I had no issues at all with their mobile casino meaning that I could access it when I was commuting to work as well as when I was just lying on the couch. If you want to read more about my thoughts of the mobile casino you can do so here.
Overall, I must say it has been a pleasant stay at 666 Casino. But now I am ready for a new adventure.
Have you been inspired by this adventure – Claim 666 Casino bonus now!