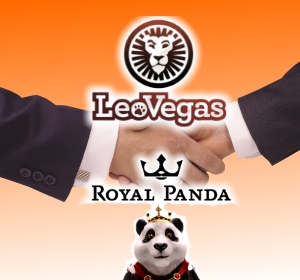 LeoVegas acquires Royal Panda online casino

Mathias Jensen

Published 21/03-2018
The Malta-based company, Web Investments Limited, has agreed to an offer from LeoVegas International, worth approximately €118 million. The deal has been signed and is currently worth in the ballpark of €60m with the final details being released in December 2017. Depending on performance numbers and earn-out payments the final number could double for Web Investments Limited.
What does this mean for Royal Panda's online casino players?
Royal Panda was founded back in 2014 and holds operating licenses for online casino activity in Malta and the UK from September 2013. The casino offers typical online slots and other popular casino games from top providers in the market, including NextGen Gaming and Microgaming.
The future for Royal Panda, in corporation with LeoVegas International, is to provide a much wider range of popular and new online casino slots towards new and existing players. Through LeoVegas Internationals' existing network of game developers, Royal Panda will start offering casino games from well-known game providers such as NetEnt, Yggdrasil, IGT and Playtech.
The future at Royal Panda will also include an increased focus on mobile gaming hence the rapid development in this part of the casino games market.
For the players, this will be beneficial in form of a broader variety of online slots and casino games to choose from and better optimized mobile gaming experiences for all mobile gaming devices.
LeoVegas International expansion
LeoVegas International has seen a period of rapid growth and expansion in the market, with a 40 % increase in revenue year-on-year, resulting from ever-present marketing campaigns in the different operating countries and a large appetite for securing merger agreements over existing rivals. The company has been aggressive in their pursuance of market share and it will be interesting to see how well they will develop in the coming years.