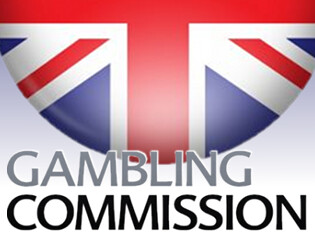 UK Gambling License
The UK Gambling Commission is an administrative non-departmental public body of the UK government that was established following the Gambling Act 2005. It holds responsibility for regulating gaming and gambling activities in Great Britain (excluding Northern Ireland) and is also responsible for regulating the National Lottery (Lotto).
The Gambling Commission does not currently hold responsibility for managing planning permission and licenses for high-street bookmakers. Decisions related to these gambling outfits are managed at a local authority level. Spread betting is also outside the Commission's remit, with this being managed by the Financial Conduct Authority.
Following its establishment in 2005, the Gambling Commission formally took over responsibility for regulating betting, bingo venues, arcades, slot machines, casinos, lotteries, and gambling venues from the Gaming Board for Great Britain in 2007. It is also responsible for overseeing remote gambling activities that are conducted online and by telephone or other electronic means including online casino, online scratch cards, live casino etc.
Responsibilities
The Gambling Commission's list of responsibilities includes the following:
• Ensuring that all licensees conduct operations in accordance with the requirements outlined in the Gambling Act 2005 and any other regulatory requirements.
• Inspecting licensees and examining their financial activities and performance.
• Issuing recommendations for amendments based on the outcomes of any investigations.
• Removing or suspending gaming and gambling licenses where applicable.
• Fining parties that are found to be non-compliant with regulatory requirements.
• Collaborating with law enforcement professionals to identify and address any illegal gambling activities.
Future
The UK Gambling Commission has developed a comprehensive strategy (2018-2021) that outlines the actions it will take to ensure that all gambling and gaming activities including online casinos that are conducted in the UK are fair and in strict adherence with legal and regulatory requirements.
Their fundamental objective is to ensure that people who gamble in the UK have access to a fair and safe environment. To achieve this goal, the UK Gambling Commission is required to balance consumer enjoyment, entertainment, and choice with the risks that gambling and online gambling can pose for society as a whole.
The Commission is required to develop comprehensive networks and partnerships through which it can identify and address any risks that emerge and make the most of all the resources that are available. The risks that are inherent in the gambling industry are continually evolving, and the Commission needs to engage in affirmative action to manage them.
Click here if you want to read about other casino gambling licenses
The development of a well-regulated gaming and gambling industry in which consumers have confidence can facilitate the long-term growth and development of the business as a whole.