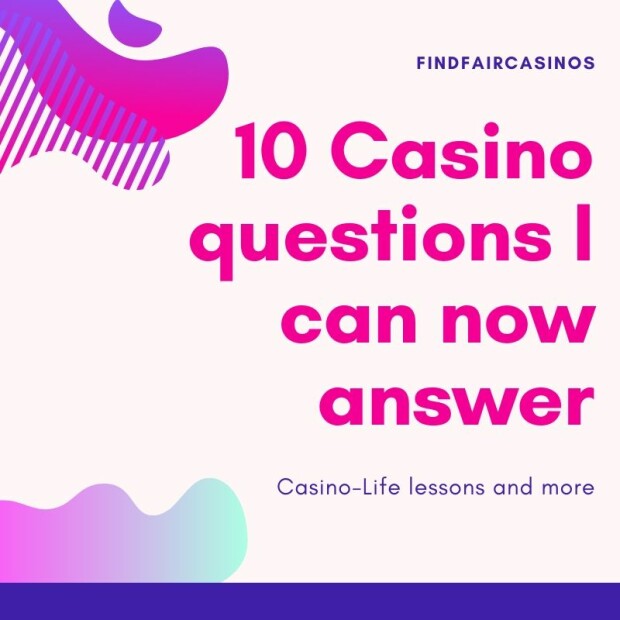 Part 100: Life lessons and more – 10 casino questions I can now answer!

Anonymous

Published 04/02-2020
When I first started this casino journey, I knew nothing about online casinos. Nothing. I just knew that they existed. Today, I am much more well-rounded. I know about different casino terms, I know about casino games, I've tested online casinos and figured out what it means that some casinos are licensed while others are not. I've learnt what "wagering requirements" mean and also learnt about counting cards. I have played several slot machines from different game developers and taken part in tournaments. I have gotten an inside into all things Online Casino related.
When I first started, I wanted this blog to be a place where new players who were facing the same issues as I had, could come and we could figure things out together, therefore my reviews of the online casinos have always been with other newbies in mind. Today, I feel like I know more than a newbie, but I am not yet an expert and therefore I wanted to share some of my Casino Life Lessons. I thought I'd do this by answering the 10 questions I had before I started.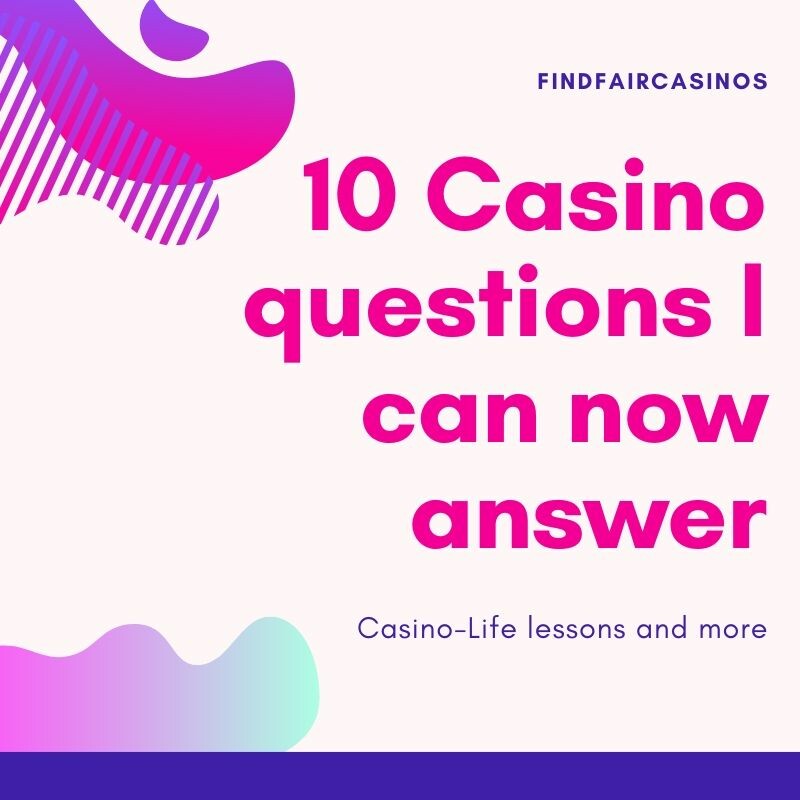 I wrote these down before I started to blog because I wanted them to be something I could think of whilst playing or registering or just looking at a new casino to choose.
1. How do I know that an online casino is safe?
2. Which is the best Welcome Bonus?
3. Do I get to keep what I win?
4. How do I withdraw funds from an online casino?
5. Which is the best online casino game?
6. What are Live Casino Games?
7. How do I know that the results of casino games are fair?
8. What is a no-deposit bonus?
9. How can I get free spins?
10. And last but not least… How can I make sure I play responsibly?
By answering these questions to the best of my abilities, I can hopefully help new players feel a bit more safe, secure and able to choose an online casino.
How do I know that an online casino is safe?
There are so many online casinos out there and it is very hard to know which casino is safe and which is not but throughout testing online casinos, I have found some features that I try to look at to know whether or not the casino is safe.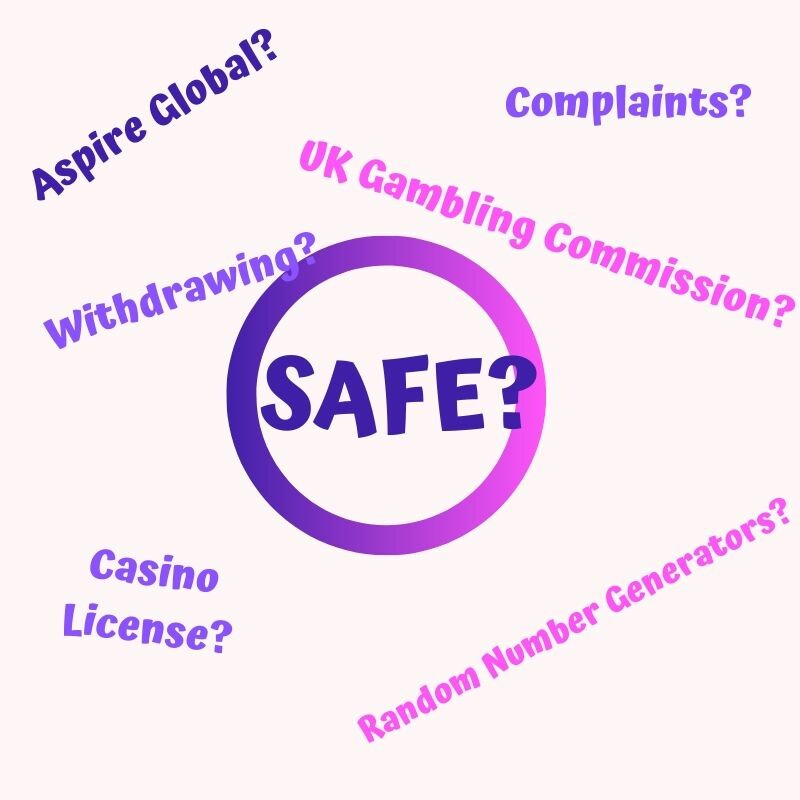 The first thing I do is to check whether or not the online casino is licensed and regulated by a gambling authority. Preferably, the authority is the Malta Gaming Authority, or the UK Gambling Commission. The more markets that are regulated in the more trustworthy and respectable licenses exist. I would also say that the Scandinavian gambling authorities (Spelinspektionen and Spillemyndheden) are great stamps of security for all customers as they are tougher on the casinos than for example the Curacao eGaming authority are.
A second thing I do is to check who is behind the casino. If the casino is operated by a white label provider such as Aspire Global or EveryMatrix, we as players can be safe as these are held to high standards and will often have independent audits, gambling licenses and cooperate with safe game suppliers. If the casino is not operated by one of these, I usually Google the owner just to see if there is anything that seems weird about them.
This might seem like a lot of effort, but it is a great feeling going into a casino knowing that it is safe to deposit money into it, that the games are fair and honest, and that withdrawing funds will not take months but rather days. That is also why I love the reviews on FindFairCasinos as all of this information is available there and it is then easy to compare one casino to another and that way decide which of the many safe casinos` suits you the best.
Find your next casino adventure by browsing through FFC's best online casinos!
Which is the best Welcome Bonus?
There are as many different versions of casino bonuses as there are online casinos. It is therefore quite hard to know which casino bonus is the best suited for all types of players but there are a few things that I feel are universal, which will be discussed further down. Despite that all bonuses look quite different; I would say that it is possible to divide the welcome bonuses into different categories. Match-up Bonuses, Free Spin Bonuses and No-Deposit Bonuses I would say are the three major categories of welcome bonuses.
A Match-Up bonus means that the casino matches the players first deposit, Dealers Casino was one of the first online casinos I tested. They offer a 100% Match-up on up to €200. This means that I could deposit my €20 but I would have €40 to play with. I feel like this is a great way to get to know a casino as it gives you the chance to play more games and take part in tournaments and much more. It is very important to think about the terms and conditions of the welcome bonus as that will tell you how many times you need to wager the bonus money before you can withdraw it.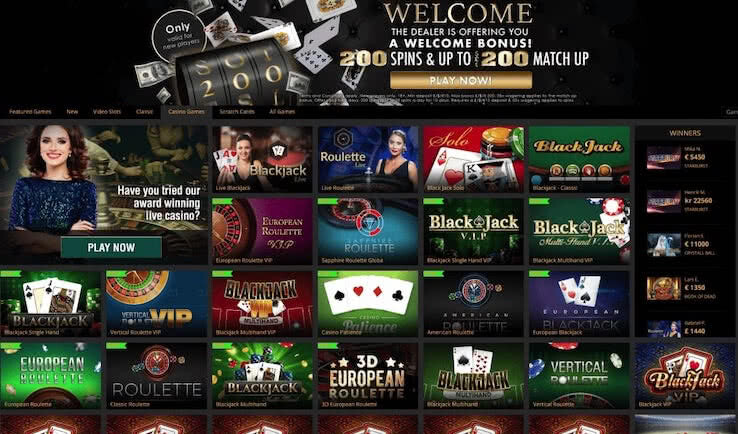 A Free Spin bonus like the one I received with PlayOjo is not often found. Their welcome bonus consists of rewarding the player with spins matching their deposit. So, if you deposit €20 you get 20 Free Spins. PlayOjo is also fantastic in the way that what you win on the spins, you get to keep! MEANING NO WAGERING REQUIREMENTS! How great is that? Remember that Free spins are often allocated to a certain game, so if you want 50 Free Spins to Starburst you shouldn't go for PlayOjo but rather go for Lanadas Casino instead.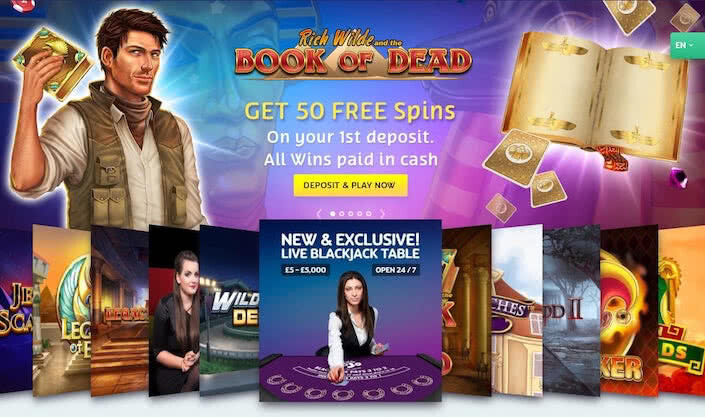 The no deposit bonus is a bonus you receive of either cash or spins which you get before you deposit any money into your casino account. I have only tried Gratorama's No deposit bonus where each new player who registers receives €7 to play with. Unfortunately, someone in my building had claimed this bonus before and I was therefore not allowed to claim it as only one person per address is allowed to claim the bonus. The great thing with a no-deposit bonus is that you can try a casino out without putting in your credit card information, this way you can surf and play around a bit before deciding if you feel the casino is trustworthy or not. Remember to always pay attention to the wagering requirements stated in the terms and conditions.
FFC has collected some of their best No-deposit casinos here!
As you can see, there are many different types of bonuses and each of these has its perks and drawbacks. It is really hard to say exactly which bonus is the best for each person. But I would argue that a welcome bonus with low/no wagering requirements is a very good bonus! As would I argue that a welcome bonus that offers both a match-up and free spins is considering the player as valuable and wants them to get to know the casino. I would also make sure that my payment method is allowed. Some casinos do not acceptSkrill[/a] or Neteller as payment methods if the customer wants the welcome offer. Lastly, I would consider what the casino expects of me, in terms of the first deposit, if the minimum deposit to receive a bonus is over €20, it would not be a casino I would consider.
So, which welcome bonus is the best? Well, I would say that is very individual. I have reviewed several online casinos and their welcome bonuses. Here you can find some of the reviews:
Do I get to keep what I win?
I have touched on this subject lightly. What you get to keep from what you win concerning the welcome bonus is depending on the terms and conditions set by the casino. Some online casinos have low wagering requirements, and some have high, but the industry standard is around 30-40x. This means that if you deposit €20 and get €20 you have to wager that 30 times. All that you have left after that is yours to keep.
Worth noting is that if you do not receive a welcome bonus or if you deposit money without any promotion, no wagering requirements apply and hence all that you win is yours to keep.
If you are looking for a casino that has no wagering requirements, I would recommend you try PlayOjo. They have a great collection of games, fun and innovative Loyalty program and a welcome bonus without wagering requirements. There, you get to keep what you win!
How do I withdraw funds from an Online Casino?
This was one of the questions that worried me the most. I was afraid that if I deposited money into a casino, I would never get it back again. Now that I've played at several casinos I am not as afraid, or rather I don't worry at all. As long as you choose a trustworthy casino the process of withdrawing funds is easy peasy. You just always need to meet the terms and conditions.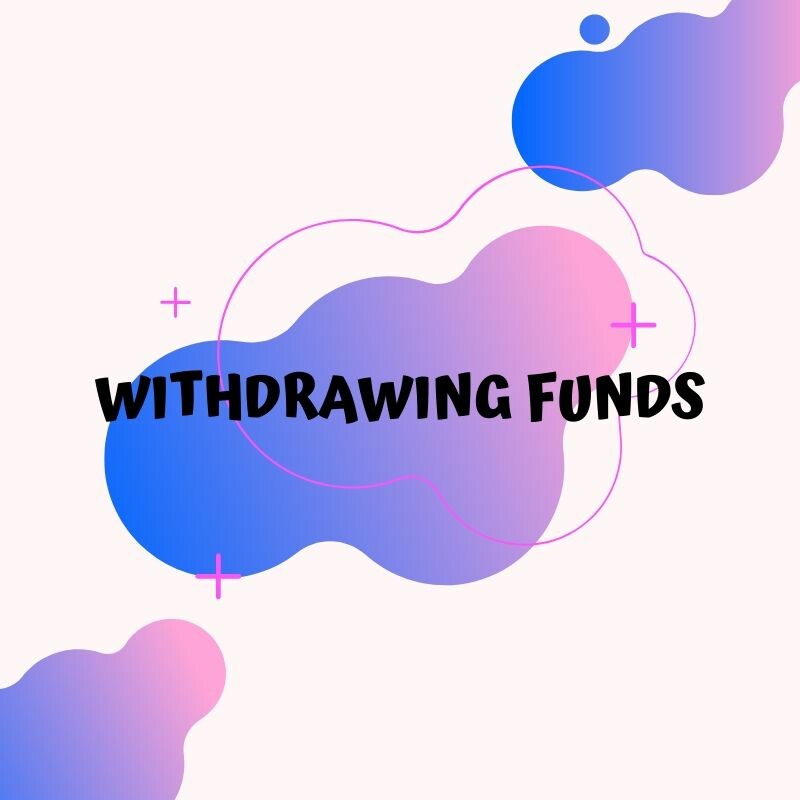 To withdraw the funds, you must simply just go to your account and head to the banking section, some casinos even have a "Withdraw" button right next to the "Deposit" button. All serious casinos will have a verification process for bigger withdrawals. This is only to benefit the customer (meaning us) and make sure that no fraudulent behaviour is taking place.
I would recommend anyone interested in depositing money into a casino to check what the minimum withdrawal is, as for some online casinos the minimum withdrawal can be €50 which is not always something that one has in their funds. Some casinos also take a fee for withdrawal, so this is also worth taking note of so that it doesn't come as an unpleasant surprise.
Funny enough, I couldn't withdraw from a lot of the casinos I have reviewed as I have found playing to be the fun part and therefore used up all of my funds while at the casino. That is also a reason why I do not deposit too big sums, as I know that I will most probably use it all up. In Part 50, I tell about my experience withdrawing from Ojo Casino. Check that out if you want to read about the process.
For trustworthy new casinos, click here to check them out!
Which is the best online casino game?
There are so many games, I feel like if I wanted, I could play one new slot machine every day for a full year and still not have played all of the games that are out there, and that is just Slot machines, then there is also scratch cards, live games, casino games and well video poker and other things! Because there are so many games it is really hard to say which game is the best game to ever exist.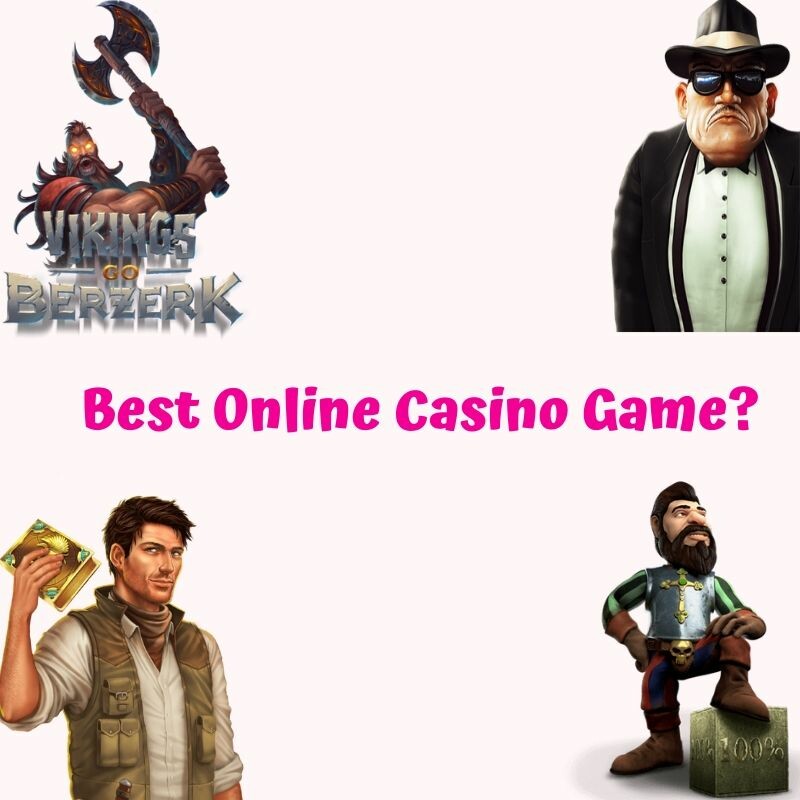 I feel like some game suppliers own the game and always produce top-notch games. NetEnt, Microgaming, Play'n Go and Yggdrasil are just some of my favourites. I personally like "The Slotfather II" and "Book of Dead" when it comes to the slots. From the table games my favourite is any of the fantastic Blackjack Games and of the Live Casino game my discovery "Deal or No deal - live" from Evolution Gaming is a huge favourite and these are all games I would recommend thanks to their thrilling and exciting nature.
For game reviews, click here!
What are Live Casino Games?
Before I started playing at online casinos, I didn't understand what a Live Casino game was. I thought "aren't all games live?". Now I understand that live casino games are part of a specific category of games that aim at transporting us players from wherever we are playing to a real casino. These games are streamed from gambling studios with professional dealers.
There are different games one can play however all belong to the Live Casino games category. Blackjack, Roulette, and Baccarat are the most common ones Good casinos will offer video poker and maybe some special games. One of the special games which I found to be super exciting and entertaining was "Deal or no Deal" (I wrote about it in post 99). I played this game at 666 Casino and it was the first time I had ever seen it despite it being an Evolution Gaming game and having played several "Evolution Gaming" casino games previously. What I mean is that the casinos might have the same suppliers, but the supply might differ slightly from casino to casino.
How do I know if the game results are fair?
I often asked myself this when I started. I mean who controls that the results are honest? Maybe the random number generators don't work…what do I do then? Well, it all goes back to the first question; finding a safe and secure place to play. An online casino that shows the RTP (return to player percentages), who are independently audited, who only work with game suppliers which are licensed and regulated ensure that the games give fair results.
Both Lanadas and Mr Play have their games tested and the results are audited by a third party making sure that we customers can safely play their games without questioning the results.
What is a No-Deposit Bonus?
I have already explained this further up but if you are interested in more information FindFairCasinos has a whole section dedicated to no-deposit casinos. There they also list some of the best and fairer No-deposit casino offers.
When I first began looking into online casinos, I did not understand what this meant, but now I know that a no-deposit bonus can be part of the tournament, a promotion or a welcome bonus. I also now know that the offer means that you receive something without depositing any funds and that what you get 99% of the times are associated with terms and conditions.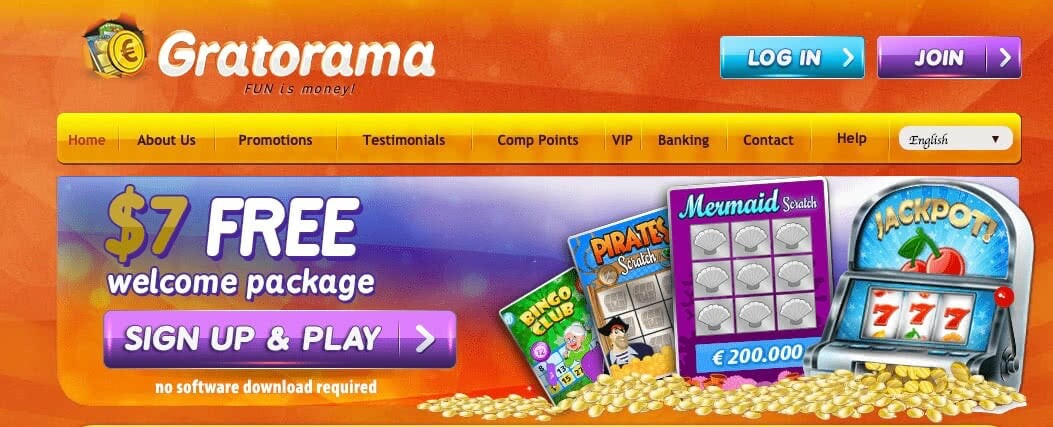 How can I get Free Spins?
This is another subject I touched on when discussing the welcome bonuses. Though I must also mention that Welcome bonuses are not the only way to get Free Spins. Sometimes the casino has weekly offers/promotions which reward the player with free spins to specific games. As with the no deposit bonus, FindFairCasinos have written an extensive guide to what they are and how one can get them. They also list some of the best casinos with Free Spin offers.
Free Spins are therefore available with casinos that offer this as part of their welcome bonus or another offer and to receive them one must either register, deposit or take part in a promotion. Remember that no matter what type of free spins are offered, there might be some terms and conditions connected to the offer. Therefore, skim through the terms and conditions and focus on the wagering requirements.

How can I make sure I play responsibly?
I feel like this is one of the most important questions we can ask ourselves. Much of the weight of playing responsibly lays on us and our habits. I've learned that by taking long breaks from playing and only playing for a specific amount a month I can limit my playing and make sure that it does not become an addiction. I have mentioned some of my best tips in the following posts: Part 25, here I share 3 important tips on how to gamble safely and thus play responsibly. Part 46, where I talk about the importance of being kind to oneself and share 5 great tips to do so.
If you need help to play responsibly, reach out to the support agents! They are there to take your queries and help you to a healthier relationship with gambling. If you feel like you aren't getting the help you need to visit the gambling authority in your country or visit https://www.gamcare.org.uk/ or gamblers anonymous in your country.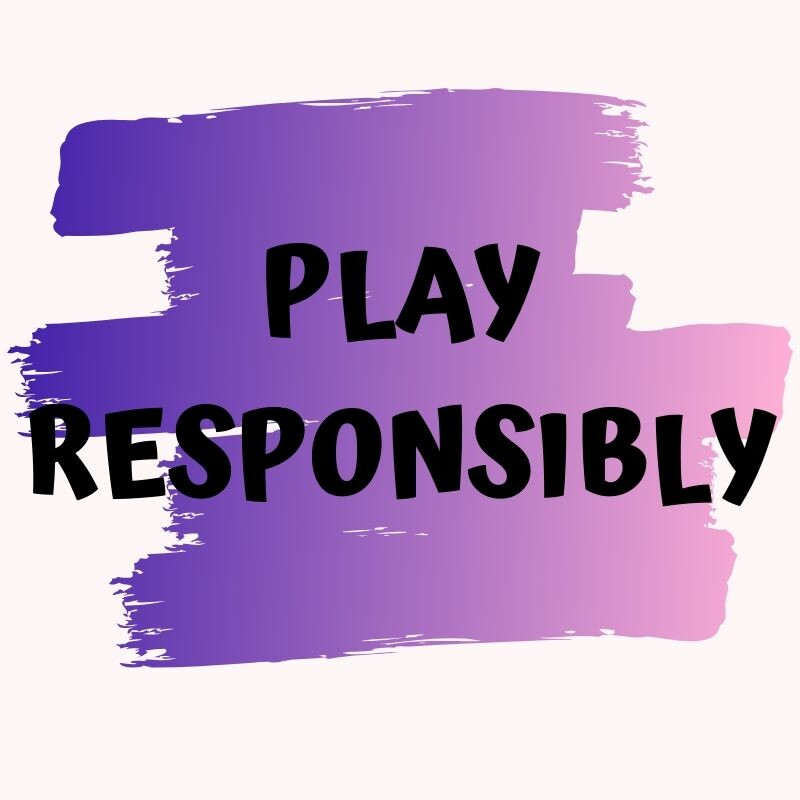 … phew… that was a long post, but I hope that you feel like me…a bit more safe and secure about yourself when entering the big jungle of online casinos! Remember the reviews on FindFairCasinos are a great way to find much of the information I have mentioned on each of the casinos. They often link to great welcome offers so make sure to check them out and sign up for an FFC recommended casino!